Rockets earned school-record 3.290 grade point average fall semester
---
UT student-athletes earned a combined grade point average of 3.290 in fall semester. It is the highest department semester GPA in school history, eclipsing the previous mark of 3.270 set last spring.
It is also the sixth consecutive semester in which UT student-athletes have earned a semester GPA above 3.2, and the 18th straight semester of at least a 3.1 GPA.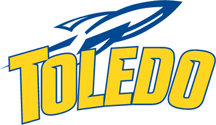 "Once again, we would like to commend our student-athletes for achieving another record-setting semester in the classroom," Vice President and Athletic Director Mike O'Brien. said. "Their consistent level of academic achievement is a point of great pride for them, as well as our entire University. It is a testament to their hard work and dedication, as well as the outstanding support they receive from our Student-Athlete Academic Services staff, our faculty and our coaches. Their dedication really helps make a difference."
"I would also like to congratulate Head Coach Nicole Hollingsworth and our women's golf program for recording the highest team GPA for the second straight semester."
This past semester, 20 Rockets graduated with their degrees. Individually, 38 student-athletes earned president's list honors with a perfect 4.0 GPA, while nearly 35 percent (130 of 374) earned a spot on the dean's list by garnering at least a 3.50 GPA, and 71 percent (268 of 374) achieved a 3.0 grade point average or better for fall semester.
"My staff and I continue to be impressed by the individual and team success of our student-athletes," said Assistant Athletic Director for Academic Services Ericka Lavender. "As the overall reputation and academic standards of The University of Toledo continue to increase, we continue to see our student-athletes rise to the highest level and compete in the classroom with the overall student body."
Fourteen of UT's 16 varsity teams had combined GPAs of at least 3.0, and all 16 sports had at least 2.9 GPA. Women's golf set the pace for the second consecutive semester with a team GPA of 3.776, nearly breaking the school record it set last spring when the Rockets achieved a 3.780 GPA. Women's volleyball (3.677), women's cross country (3.619), men's golf (3.553), women's soccer (3.538) and women's tennis (3.519) also were above 3.5 as a team this past fall.
Toledo 2017 Fall Semester Team GPAs
Overall Department GPA: 3.290
Team GPAs
Baseball: 3.376
Men's Basketball: 2.961
Men's Cross Country: 2.939
Football: 3.001
Men's Golf: 3.553
Men's Tennis: 3.370
Women's Basketball: 3.378
Women's Cross Country: 3.619
Women's Golf: 3.776
Women's Soccer: 3.538
Softball: 3.308
Women's Swimming & Diving: 3.467
Women's Tennis: 3.519
Women's Indoor/Outdoor Track: 3.364
Women's Volleyball: 3.677