College of Education receives continuing accreditation
---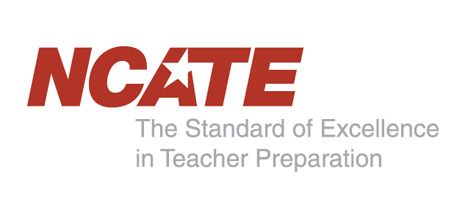 The University of Toledo Judith Herb College of Education was granted continuing accreditation by the Board of Examiners of the National Council for Accreditation of Teacher Education (NCATE).
The accreditation body visited the college last year and issued its decision at its October meeting.
NCATE is a nonprofit, nongovernmental organization recognized by the U.S. Department of Education as an accrediting body for professional education units that prepare teachers and other professional personnel for work in elementary and secondary schools.
Colleges must provide evidence of their capacity to effectively deliver programs at both the initial and advanced level. The NCATE team of examiners interviewed faculty, students, advisers, recent graduates, and public school teachers and administrators regarding professional education at UT. They also observed classes and reviewed documents as part of their comprehensive evaluation.
The college passed all six standards with an outstanding performance in the field experiences and clinical practice standard.
The six NCATE standards that must be met are:
• Candidate knowledge, skills and dispositions;
• Program assessment and unit capacity;
• Field experiences and clinical practice;
• Diversity;
• Faculty qualifications, performance and development; and
• Unit governance and resources.
NCATE accredits 623 institutions, which produce two-thirds of the nation's new teacher graduates each year. Nearly 100 additional institutions are candidates or pre-candidates for accreditation.
The UT College of Education was last accredited in 2004 and has been continuously accredited since 1955. The next NCATE review will be conducted in 2016.
Dr. Beverly Schmoll, dean of the Judith Herb College of Education, Health Science and Human Service, thanked the work of former college dean, Dr. Tom Brady, and all faculty and staff who helped achieve this accomplishment.
"I am pleased the strong foundation and history of the college continue with this recent positive recommendation from NCATE," Schmoll said. "We have a great team of high-quality faculty, staff and students who have helped reach this milestone and who will continue to advance our programs to meet and exceed the needs of our students and the greater community we serve."
For more information about UT's Judith Herb College of Education, click here, and for more information about NCATE, visit www.ncate.org.