'The Relevant University' to air Jan. 23
---
Tune in to a special edition of "The Relevant University" from the 2014 North American International Auto Show to air Thursday, Jan. 23, at 7 p.m. on AM 760 WJR.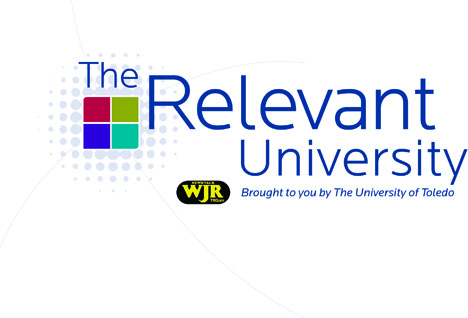 Host Lawrence J. Burns, UT vice president for external affairs, will report on the future of the auto industry and what the Detroit auto show means to the Motor City.
In this month's episode:
• News/Talk 760 WJR radio personality Paul W. Smith discusses what the annual auto show means for the city of Detroit.
• Robert Shuman, chair of the 2014 auto show, shares what's new at the event that attracts thousands of international media members and auto fans each year.
• Kevin Wickenheiser, vice president of the software manufacturing firm Nysus Solutions, talks about how his University of Toledo education prepared him for a career in the auto industry.
• And Dhani Jones, former NFL linebacker and bow-tie aficionado, shares the story behind his BowTie Cause philanthropy organization.
The University and Detroit's WJR Radio produce the monthly, hourlong program that explores the critical role higher education plays in the world.
Listen at utoledo.edu/therelevantuniversity.