Apply for 2018 grant from Women & Philanthropy; up to $76,000 available
---
Monday, Feb. 19, is the deadline to submit an application for a grant from Women & Philanthropy at The University of Toledo.
UT staff, faculty and students from all campuses are eligible to apply. Women & Philanthropy grant applications are available here.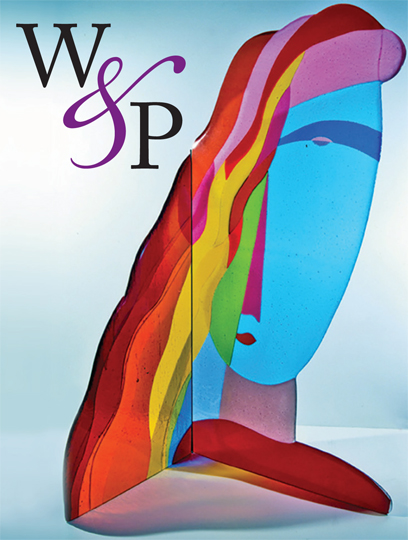 To be considered for a grant, all application guidelines must be followed.
The Women & Philanthropy Grants Committee will review and evaluate the applications, and the general membership will vote to determine the recipient(s). Grant amounts vary from year to year.
For 2018, Women & Philanthropy has allocated up to $76,000 to award in grants for UT projects and programs.
Grant recipients will be announced in May.
The inaugural grant, in the amount of $15,000, was awarded in 2008 to Carlson Library to commission a glass sculpture by artist Tom McGlauchlin. That sculpture titled "A University Woman" is on display in the library concourse and has become the model for the Women & Philanthropy logo.
Since then, Women & Philanthropy has funded classrooms; an art gallery; locker room enhancements; a sensory-friendly medical examination room; the hospitality area in the William and Carol Koester Alumni Pavilion; renovations to the Savage Arena media room; computer-based educational displays in Ritter Planetarium and Lake Erie Center; a computer lab in the Catharine S. Eberly Center for Women; a playground at the Kobacker Center; a student-family room in University College; an interactive periodic table display; and a Genetics Analysis Instrumentation Center.
In 10 years, Women & Philanthropy has gifted nearly $425,000 in 17 grants to The University of Toledo. Women & Philanthropy is able to give substantial gifts to the University by pooling its members' resources and making monetary awards in the form of grants.
For more information, contact Sarah Metzger in the Office of Alumni and Annual Engagement at sarah.metzger2@utoledo.edu or 419.530.4237.