Student-athletes post record 3.167 GPA last semester
---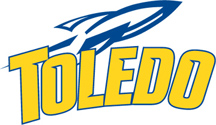 UT student-athletes earned a collective grade point average of 3.167 in the 2011 fall semester, the highest mark in school history.
The previous record was 3.166, set in spring 2011. It is the third time in the last four semesters that UT student-athletes have broken the GPA record.
The 3.167 GPA also marked the sixth consecutive semester that UT student-athletes have earned a combined GPA of 3.1 or higher, and the 11th time in the last 13 semesters above a 3.0. Additionally, 11 of UT's 15 sport programs had team GPAs of 3.0 or above, and every program had a team GPA of at least 2.7.
Individually, 24 student-athletes posted perfect 4.0 GPAs, while nearly 38 percent (135 of 357) earned a spot on the dean's list by garnering at least a 3.50 GPA. Additionally, a record 63.9 percent of UT student-athletes achieved a 3.0 grade point average or better for the 2011 fall semester, the 16th consecutive semester in which at least half of Rocket student-athletes earned a 3.0+ GPA.
"Our student-athletes continue to raise the bar when it comes to academic achievement," said UT Vice President and Athletic Director Mike O'Brien. "To earn a combined 3.1 GPA for six consecutive semesters is truly impressive. Our student-athletes should be commended for their hard work and dedication, as should everyone who plays a part in their academic success — the coaches, our athletic department academic staff and our University faculty members."
Women's volleyball had the highest team GPA at 3.613, followed by women's soccer with 3.584 and women's golf at 3.496. Tennis had the highest GPA for a men's team with 3.386
2011 Fall Semester GPAs 3.0+
Women's Volleyball 3.613
Women's Soccer 3.584
Women's Golf 3.496
Women's Swimming & Diving 3.450
Softball 3.406
Men's Tennis 3.386
Women's Cross Country 3.378
Baseball 3.280
Women's Basketball 3.193
Women's Track & Field 3.163
Men's Golf 3.099