UT's Community Music Program to launch Jan. 27-28
---
The University of Toledo Department of Music will begin its Community Music Program this week.
The program offers applied private lessons and group music lessons for students of all ages and ability levels, from first grade through adult.
Group instruction is available in six-week sessions for beginning piano and guitar.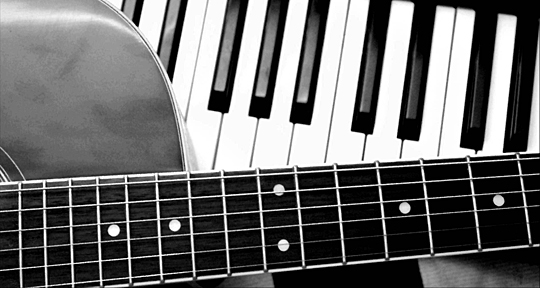 Private lessons are available in voice and a variety of instruments.
"We offer high-quality instruction, flexible scheduling and affordable fees," said Dr. Jason Stumbo,
For class and ensemble options, and to view details and/or register for one of our upcoming group sessions, click here.
"It's is a great way for community members to take advantage of the tremendous skill of our gifted students and faculty Stumbo said.
Session one lessons in Group Beginning Piano and Group Guitar for students in grades one through 12 will begin Wednesday, Jan. 27. Piano for grades one through six will be at 5 p.m., and at 6 p.m. for grades seven through 12. Guitar lessons for grades seven through 12 will be at 6 p.m.
Group Beginning Piano and Group Guitar lessons for adults will start Thursday, Jan. 28. Adult lessons will be at 6 p.m. Each session of six lessons is $60, regardless of age or instrument. Each lesson is one hour.
Through UT's partnership with BeInstrumental, scholarships for students in elementary through high school are available for those who qualify. These scholarships are for the group lessons only. To see if a student qualifies, visit http://www.beinstrumental.org or contact BeInstrumental at 419.297.6971.
For more information, contact Stumbo at jason.stumbo@utoledo.edu or 419.530.2448.