Tickets for Jan. 30 wine and cheese reception available
---
Tickets are still available for the annual wine and cheese reception to benefit The University of Toledo women's varsity sports programs.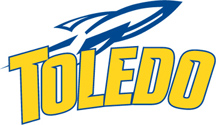 The event will be held Thursday, Jan. 30, from 5:30 to 7 p.m. in the Fetterman Gym in Savage Arena prior to the women's basketball game vs. Akron.
The cost is $25 and includes admission to the UT women's basketball game against the Zips.
Tickets for those 21 and older can be purchased at the UT Athletic Ticket Office or from UT female team members. Tickets purchased from individual student-athletes or coaches will directly benefit that sport.
For more information, call Kelly Andrews, senior associate athletics director/senior woman administrator in Intercollegiate Athletics, at 419.530.2810.
Click to access the login or register cheese