Men's and women's programs to hold Rocket Golf Celebration Feb. 13
---
The University of Toledo men's and women's golf programs will hold the first-ever Rocket Golf Celebration Wednesday, Feb. 13, from 5 to 7 p.m. in the Savage Arena Grogan Room.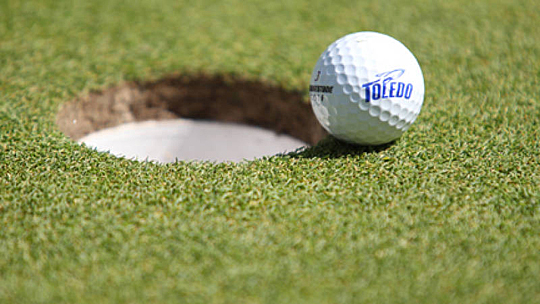 Men's Head Coach Jamie Broce and Women's Head Coach Nicole Hollingsworth will host the event.
Tickets are available for purchase for $20 with a social hour beginning at 5 p.m. and appetizers being served throughout. The event's program will begin at 5:30 p.m.
Individuals are encouraged to bring their golf clubs and take the opportunity to practice in the Fetterman Indoor Training Golf Center. 


Please contact Hollingsworth at 419.530.7761 or nicole.hollingsworth@utoledo.edu if you are interested in attending the event.
"I am really excited about hosting our Rocket Golf Celebration," Hollingsworth said. "This is the first time we are doing this, and it should be a great night where we can talk with our fans and get our spring season started in a positive way."
"We have a lot to be proud of with both of our programs and want to share this excitement with our supporters," Broce said. "I'm looking forward to having a fun, relaxing evening for people to get to know us and our teams."
The two programs are celebrating tremendous fall campaigns both in the classroom and on the links. The women posted a 3.41 cumulative GPA with the men notching a 3.379 cumulative GPA. On the course, the women opened the season by winning Illinois State's Redbird Invitational, while the men closed their fall with a championship at the Georgetown Intercollegiate.
Individually, sophomore Chris Selfridge captured his first collegiate event at Georgetown, with senior Allison Schultz taking runner-up honors at Illinois State.