UT to compete in RecycleMania
---
Starting on Sunday, Feb. 1, The University of Toledo will participate in RecycleMania, an eight-week international recycling competition.
During the next few months, more than 300 schools across the United States and Canada will promote waste reduction activities on their campus communities through this friendly event.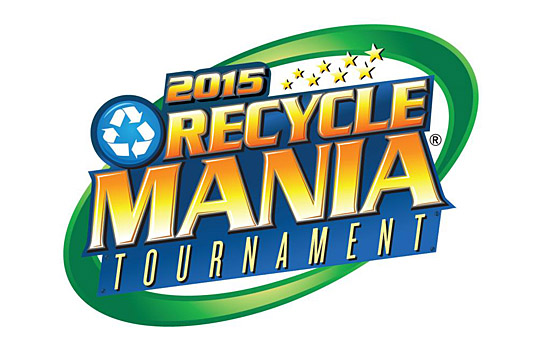 "The University has been a part of this competition for many years," said Brooke Mason, sustainability specialist. "It's a great way to educate the campus community by creating new habits that will hopefully continue on after the competition."
Each week UT will report the weight of recycled materials collected in order to be ranked in various categories.
At the end of the contest, winners will be chosen in each of the nine categories and will receive an award made out of recyclable materials.
"Last year, UT ranked in the top three against other Mid-American Conference schools in various categories and ranked 17th nationally in the electronic recycling category," Mason said.
In conjunction with the competition, UT hosts an internal contest between residential halls. Carter Hall won last year's competition, followed by Ottawa Hall and Academic House.
"Each residence hall has a sponsor that is a residence adviser," Mason said. "They help encourage and educate students in their buildings about the importance of recycling."
A community electronics recycling day will be held at UT Saturday, March 21, from 10 a.m. to 1 p.m. in parking lot 28 by Plant Operations and the south entrance to Main Campus. Electronics — except for TVs — will be accepted and disposed of in an environmentally safe manner.
For more information, visit recyclemania.org or contact Mason at brooke.mason@utoledo.edu or 419.530.1042.