UT Medical Center offers tool to help facilitate patient's emotional support
February 3, 2009 |
News
By Sara Fagerman
---
The University of Toledo Medical Center now offers patients, their families and friends direct access to CarePages.com, an online community of millions of people coming together to share the challenges, hopes and triumphs of anyone facing a life-changing health event.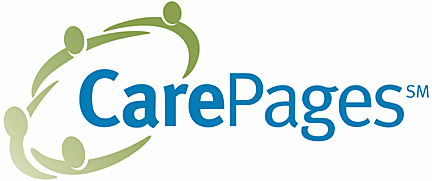 Through free, personalized CarePages Web sites, patients and caregivers relate their stories, post photos, and update friends and family instantly. In turn, people can send messages of love and encouragement to a patient. CarePages.com also offers a variety of resources and support tools with the goal of ensuring that no one goes through a health challenge alone.
With this new service, UT Medical Center is at the forefront of a growing trend among health-care providers to improve the overall patient experience by recognizing and meeting emotional needs.
"CarePages helps UTMC move forward on one of our key priorities — increasing patient well-being and overall patient and family satisfaction," said Patrick Giammarco, health-care marketing manager. "It's very easy to use since we've integrated CarePages.com with our own Web site and other patient services."
"When someone is diagnosed with cancer or another serious illness, one of the difficulties becomes communicating about your condition with family and friends," said Jan Tipton, UTMC oncology clinical nurse specialist. "CarePages provides a vehicle for communication, utilizing current technology, to help ease the burden of telling the story. It is also a way to receive support from others, both near and far away."
In addition to providing emotional support to patients and families, CarePages.com makes it easy for patients and families to recognize UT Medical Center staff members who have provided superior levels of care. The service also gives patients and their families the opportunity to support UTMC's fundraising and volunteer efforts.
For more information, contact Giammarco at 419.383.5376.