Vote for Toledo in NCAA's Sixth Fan Contest
---
The University of Toledo sits 63rd in the nation and fifth in the Mid-American Conference in the NCAA's Sixth Fan Contest.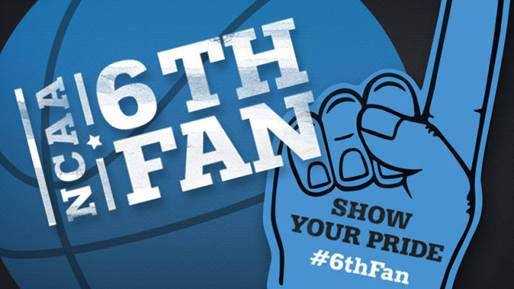 All schools advancing to the Sweet Sixteen, beginning Monday, Feb. 17, earn $10,000 toward scholarships.
The school receiving the most votes in the final round will win a $100,000 donation to its general scholarship fund.
The first round will conclude Sunday, Feb. 16, at 9:59 p.m.
Rocket fans are encouraged to vote by going to 6thfan.ncaa.com and searching for The University of Toledo, or through Twitter by following @ToledoRockets and retweeting a daily NCAA 6th Fan post or by using the hashtags #6thFan and #TOLEDO.
Voters are entered into a sweepstakes each round with a randomly selected entry drawn to win an iPad Air. All entries will be submitted into a grand prize drawing at the end of the competition, with one winner receiving an all-expense paid trip to the 2015 Men's Final Four in Indianapolis.
Arkansas State currently is in first place, followed by North Dakota State.