Survey offers students chance to share opinions, get shot at prizes
February 13, 2013 |
UToday
By Cynthia Nowak
---
College students are full of opinions — just check Facebook, Twitter and YouTube.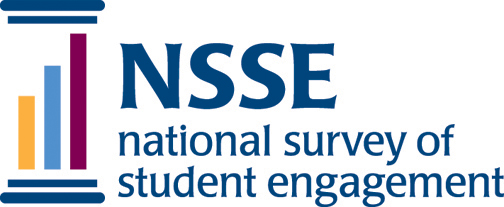 When universities need to collect, interpret and apply those opinions toward creating the best educational experience, the National Survey of Student Engagement (NSSE), based at the University of Indiana, far outstrips social media — and it's just about as easy to use.
"The NSSE was created as a way of taking the pulse of university students nationwide," said Dr. Kaye Patten Wallace, senior vice president for the student experience. "The UT Division of Student Affairs uses it to help us understand how students are spending their time in and out of the classroom, and that in turn helps The University of Toledo make decisions in every area of the student experience."
A representative sampling of both first-year students and seniors received emails last week from Patten Wallace, inviting them to invest 15 minutes in taking the online survey.
In addition to offering students the chance to influence decision-making at UT, there are more immediate incentives: Students who complete the survey by April 19 are entered in a drawing in which they can win one of several prizes, including an Apple iPad worth $400 and Barnes & Noble gift cards in $250 or $100 denominations.
"The prizes are great, of course, but the real incentive for taking this survey is to make your voice heard," Patten Wallace said. "When the students talk, we'll listen."
She urged eligible students to check their emails; the first notification went out Feb. 5, with reminders sent weekly until March 12.
More information about NSSE is available at nsse.iub.edu.
And an entertaining video explains why students should check their emails for the NSSE: httpv://youtu.be/8PBOeWWCDWQ