Geriatric Medicine Symposium set for Feb. 27
---
Learning to care for the growing number of aging adults will be the topic of the 19th annual Geriatric Medicine Symposium.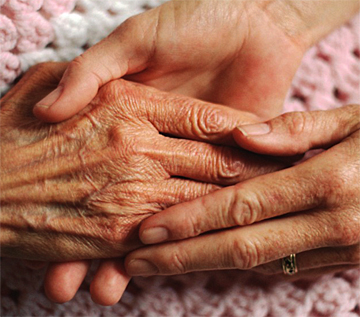 "Palliative Care and the Older Adult" will be discussed Friday, Feb. 27, from 8 a.m. to 4:15 p.m. in the Hilton Garden Inn at Levis Commons in Perrysburg.
The symposium will focus on methods used to identify when treatment changes from curative to palliative care; use of pain and symptom management medications and remedies; and communication tools to improve end-of-life conversations with patients and their families.
Continuing medication education credit is available at the program, which is sponsored by The University of Toledo College of Medicine and Life Sciences, UT Department of Public Health and Preventive Medicine, UT Center for Successful Aging, UT Center for Continuing Medical Education, Ohio Geriatrics Society, and Hospice of Northwest Ohio.
Family doctors, internists, geriatricians, nurses, physician assistants, social workers, counselors, psychologists, physical and occupational therapists, nursing home administrators, and health-care professionals who work with elderly patients are encouraged to attend.
The cost of the program is $90 for health-care professionals, $70 for UT faculty and staff members, and $25 for UT residents and students.
Friday, Feb. 20, is the deadline to register; go to cme.utoledo.edu.
For more information, call the UT Center for Continuing Medical Education at 419.383.4237.