Title IX coordinator candidate to visit campus Feb. 19
February 16, 2016 |
UToday
By Staff
---
The UT campus community is invited to meet a candidate for the Title IX deputy coordinator position this week.
Donald D. Kamm, associate director of the Office for Access and Equity and Title IX coordinator at the University of Illinois at Chicago, will be at an open forum Friday, Feb. 19, from 4 to 5 p.m. in Health Education Building Room 105 on Health Science Campus.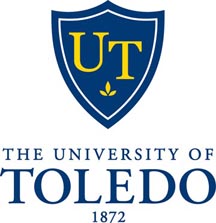 Students, faculty and staff are encouraged to attend the forum to meet the candidate, ask questions, and weigh in on this key hire for the University.
During his visit, Kamm also will meet with faculty, administrators and academic leaders.
Since 2011, Kamm has worked at the University of Illinois at Chicago, where he provides counsel to ensure agreement with Title IX and is responsible for a program of compliance with civil rights laws and other related federal and state higher education laws and regulations.
Prior to that, he worked at Robert Half Legal/Robert Half International in Chicago from 2005 to 2011, and for two years was a legal project coordinator at Namaste Laboratories in Blue Island, Ill.
In addition, Kamm has served as a data privacy specialist with Hewitt Associates, a fair employment consultant with Sears Holdings, an issues manager with La Petite Academies, and an employee relations manager with Heidrick & Struggles and at Canadian Pacific Railway.
He also was a job developer at Network in Toledo from 2002 to 2005. In that capacity, Kamm provided job development services for individuals with physical and mental disabilities and worked with community employers to find positions. He also coordinated the Changes for Youth Program with Toledo Public Schools to help non-mainstream students find jobs.
Kamm received a bachelor of arts degree in telecommunications from Indiana University in 1987 and law degree from The University of Toledo in 1996.
Click here to see his resumé.