UTPD seeks feedback on community engagement
---
The University of Toledo Police Department is seeking feedback on the service it provides to campus and recent efforts to enhance relationships between police officers and the University community.
UT students, faculty and staff, as well as members of the Toledo community, are asked to take a short survey available online or in paper format that seeks information about how safe you feel on campus, how much you trust the police, and how you engage with campus police officers.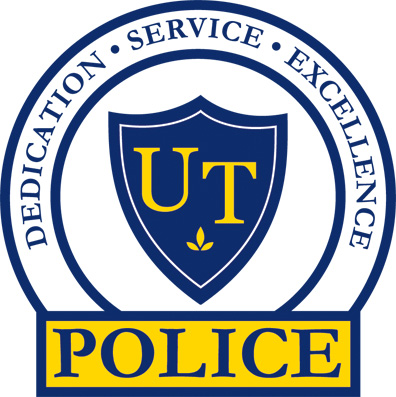 "Last summer we received a $37,000 grant from the Ohio Office of Criminal Justice Services to support initiatives aimed at improving relationships between the campus community and UTPD," said Jeff Newton, UT police chief and director of public safety. "We used those funds to support events like Meet the Office of Public Safety Day and Pizza with the Police. Now we want to gage how those efforts are impacting how the community engages with our officers."
UTPD also enhanced its social media activity this year with a digital media campaign to communicate with the community through the department's Facebook, Twitter and Instagram accounts.
The survey can be taken online at http://police.utoledo.edu, and paper copies are available at the UTPD police station in the Transportation Center on Main Campus. UTPD also will make the survey available at the remaining Pizza with the Police events this semester, which will take place at noon Thursday, Feb. 22, in the Health and Human Services Building; Friday, March 23, in the Thompson Student Union; and Thursday, April 26, outside the Thompson Student Union.
The initial survey data will be collected through Saturday, May 5; however, the department plans to keep the survey available online to continue to receive feedback about its operations.