UT Engineering Spring Career Expo set for Feb. 24
---
The University of Toledo Engineering Career Development Center will host the
Spring 2016 Engineering Career Expo Wednesday, Feb. 24, from 12:30 to 4:30 p.m. in the College of Engineering.
This event connects UT students with companies seeking engineering talent.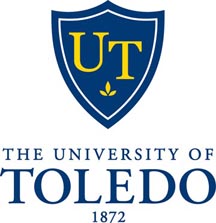 Representatives from more than 120 companies will be available to talk to students and alumni of the College of Engineering.
"Many companies from across the United States participate in this event," said
Dr. Vickie Kuntz, director of the Engineering Career Development Center. "A few of the nationally recognized companies scheduled to participate include Dana Holding, Campbell Soup Supply Co., Cooper Tire & Rubber Co., FirstEnergy, General Electric, Honda, Johnson & Johnson, KIEWIT, Marathon, SSOE Group and Whirlpool."
She added, "The prominence of the attending companies speaks highly to the quality of UT engineering students, who are sought after by local and national companies alike."
Kuntz expects between 600 and 700 students and alumni to participate at the event.
The expo is open to UT students who are enrolled in the College of Engineering. Additionally, UT engineering alumni who have been in the work force and are interested in exploring other opportunities also are welcome.