UToledo Celebrating History of Women with Events Throughout March
---
The University of Toledo celebrates the history of women throughout March, beginning with The Catharine S. Eberly Center for Women's virtual Gender Equity Summit: The State of Women from 9 a.m. to 7 p.m. on Monday, March 1.
Dr. Melina Abdullah, professor and chair of Pan-African Studies at California State University, Los Angeles, is the event's keynote speaker.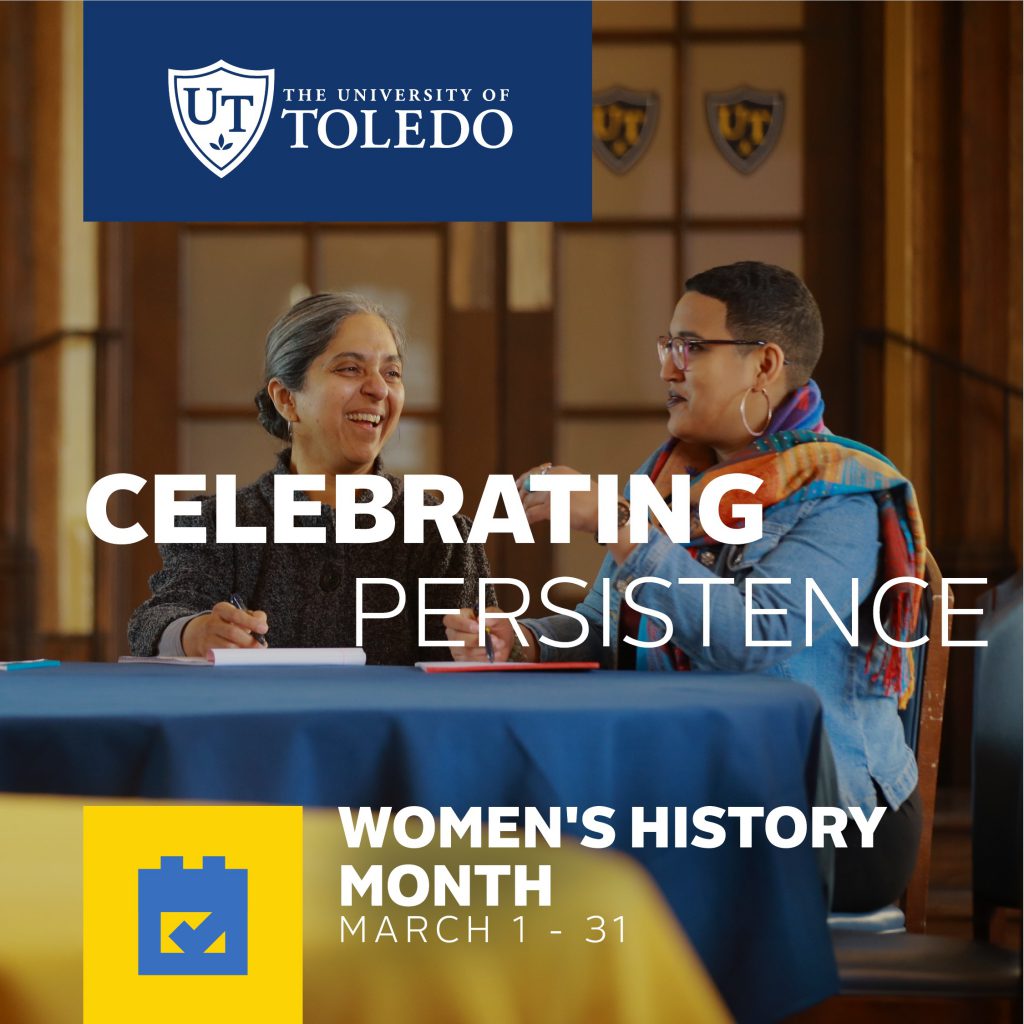 "Our theme for this year is The State of Women. We are taking a long look at where women stand today, casting a vision for where we want to be and making a plan for how to get there," said Angela Fitzpatrick, director of the Catharine S. Eberly Center for Women.
Titled "Womanist Leadership," Abdullah's speech will break down the current social constructs of race and gender and how and why these long-accepted ideas can and should be opposed.
Black women, who stand at the intersection of race and gender, often face additional oppression because of their class, sexuality or physical ability. In response, they have developed and practiced models of leadership tied to their identities.
This talk presents the tenets of womanist leadership, drawing from historic and contemporary examples and analysis.
Summit attendees will be able to select from panel discussions covering the state of women in business, public service, education and healthcare.
Registration for the event is available on the Gender Equity Summit webpage.
Additional Women's History Month events include:
•  Thursday, March 4, 4 to 5 p.m. White Women Confronting White Supremacy: In Ourselves, In Our Families, In Our Communities: An In-Person Dialogue
•  Wednesday, March 10, 5 to 6:30 p.m. Political Engagement Beyond the Presidential Election
•  Monday, March 15, 5:30 to 7 p.m. RBG Virtual Painting Party
•  Tuesday, March 23, 6 to 7 p.m. Women's History Month Trivia
•  Friday, March 26, 11 a.m. Womxn of Color Symposium: Herstory is Our Future
To learn more about these events and others, visit the Women's History Month webpage.