Nominations for Outstanding Staff Awards sought by March 22
March 6, 2019 |
UToday
By Staff
---
Nominations are being accepted to honor University of Toledo staff members who exceed expectations by providing exceptional service to students, patients, staff, faculty and the community.
Eligible nominees must be full-time or part-time (20 hours or more per week) regular employees with at least two years of service at the University. Contingent, temporary and intermittent employees are ineligible, as are senior administrators and employees who were Outstanding Staff Award recipients within the past three years.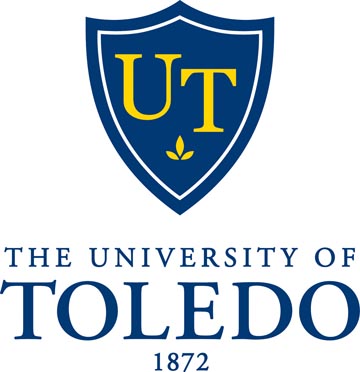 Nominations will be accepted from faculty, physicians, staff, students, patients and community members until 5 p.m. Friday, March 22. To nominate someone, use the Outstanding Staff nomination link at the top of the Human Resources webpage and complete the form.
All nominees will be acknowledged at a special awards ceremony Monday, May 6, at noon in the Thomas and Elizabeth Brady Engineering Innovation Center, with five employees selected to receive awards. Each award recipient also will be presented with $1,000 for their extraordinary performance and service.
The event is hosted by Human Resources on behalf of President Sharon L. Gaber.
The Diane Hymore Exemplar of Excellence Award also will be presented at the May 6 ceremony.
"As we continually strive to foster a culture of excellence among our faculty and staff, the Outstanding Staff Awards help us recognize individuals who go well beyond routine job expectations by demonstrating the highest standards of service," Gaber said. "This recognition is an important component of advancing our strategic priorities."
"Nominating a colleague is a great way to help us honor outstanding employees, many of whom are behind-the-scenes, 'unsung heroes' whose performance isn't motivated by winning an award, but rather by their own personal conviction to make a significant difference in people's lives through their everyday work," said Wendy Davis, associate vice president and chief human resources officer.
"I urge our University community to help us identify eligible individuals through the nomination process," Davis said. "This may be someone's only chance to be formally recognized with a workplace award, and it probably will be something they cherish for the rest of their life."
The selection committee for the Outstanding Staff Awards consists of previous winners, as well as representatives from Human Resources, the Professional Staff Association and bargaining units.
Criteria used to select award recipients include:
• Career accomplishments and outstanding contributions on the job;
• Commitment to improvement and innovation; and
• Leadership and loyalty to University customers.
Questions about the University's annual Outstanding Staff Awards may be sent to michelle.peterson@utoledo.edu.