Shop Rocket Gear at New Amazon Store
---
Sport your University of Toledo pride while supporting your school through the new Toledo Rockets store at amazon.com/toledorockets.
The store offers a wide selection of officially licensed T-shirts and tank tops, hoodies and sweatshirts, and long-sleeve shirts for men, women and children in a variety of sizes.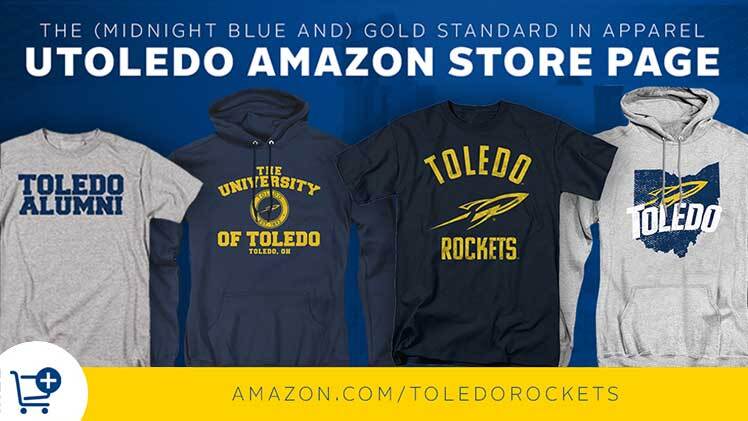 The high-quality products are from Michigan-based Trevco, the leading wholesale licensed-apparel manufacturer in the nation with products for companies that include Disney, Marvel and Nickelodeon.
The University of Toledo is among the first universities selected to have a custom Amazon Brand Store, and all net revenues generated through the sale of licensed merchandise support the University in various ways.
Click to access the login or register cheese