UT students volunteer for Big Event to help community members March 23
---
More than 1,500 University of Toledo students are expected to turn out for the annual Big Event community service project Saturday, March 23.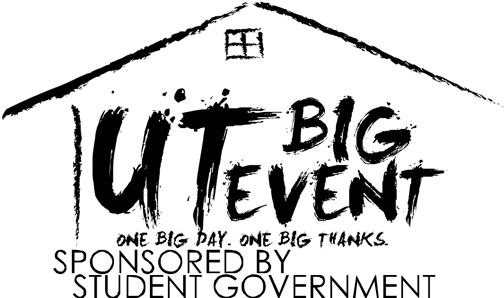 Students will meet at 9 a.m. at Savage Arena and then go out into the neighborhoods surrounding the University and perform projects, including painting, raking leaves, washing windows and gardening for Toledo residents.
The Big Event was a tradition revived in 2010 when 200 students pitched in to help area residents.
This year students will work with several agencies, including Toledo GROWS, Cherry Street Mission and Family House, as well as head into the Secor Gardens and Bancroft Hills neighborhoods to tend to individually requested job sites.
"The Big Event is more than just a community service event. It is a way to leave a lasting mark on our community," said Daniel Janisz, a UT student who is organizing the event this year.
"Some 1,500 students working to improve our community is simply fantastic. The support from our students and community has been tremendous," he said. "Every year we hope to grow and to impact more lives in a positive way through simple service, and the Big Event is the way to do it."
For more information, contact Janisz at Daniel.janisz@rockets.utoledo.edu.