UT artists in spotlight for 'You Are Here Toledo' work
---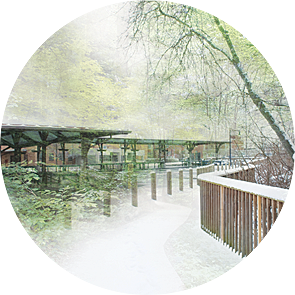 The University of Toledo arts community was among the participants in the internationally recognized "You Are Here Toledo" place-making project.
Last spring, 100 dots were placed around Toledo in locations of historical significance. The design of each dot was created as a celebration of its location and a meditation on its relationship with the city.
HOW Magazine, one of the leading publications covering graphic design, celebrates 242 of the best design projects of the year in its March issue, the International Design Awards Annual. Of those, 20 were selected to be featured as outstanding examples of websites and mobile applications. "You Are Here Toledo" is one of the recipients of an Outstanding Award and receives a full page in the magazine. More than 26,000 issues of HOW were printed and distributed.
In addition to this international honor, "You Are Here Toledo" was selected one of eight projects to be presented at a national American Institute of Graphic Arts gathering in Salt Lake City last year.
Of approximately 200 artists who entered the "You Are Here Toledo" competition, 100 were selected to design a dot. Nearly 30 of those were UT students, faculty and alumni.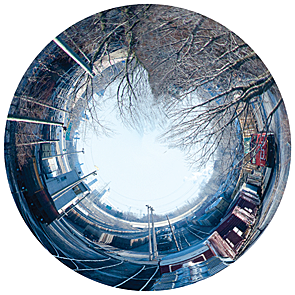 "Each of us made an original work of art in response to our assigned location, which was later printed on an industrial material [3 feet in diameter] that was attached to the ground at each of the assigned locations," explained Deborah Orloff, UT professor of art. "Each round image contained the 'you are here' logo and a QR code. When people scanned it, they could read about the location, the artist's statement about the artwork, a bio, and get more info about the project."
She added, "This is a great example of one of the many collaborative projects our students and faculty have been involved with in the greater community."
"You Are Here Toledo" was created and implemented by the Toledo chapter of the American Institute of Graphic Arts and the One Percent for Art Program administered by the Arts Commission. Other partners in the project included Hanson Inc., which created the website and mobile application enabling user participation, and printers Homewood Press and CGS Imaging. The program ran from May through October 2012. The dots now have been removed from their sites around the city.
Dan Hernandez, UT assistant professor of art, was one of the coordinators of this project when he worked as coordinator of the Art in Public Places Program of the Arts Commission.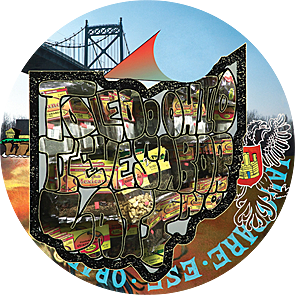 An archive of the project can be seen at youareheretoledo.com.
UT-affiliated artists and the dots they created were:
• Ericka Bilby, Ned Skeldon Stadium;
• Eric Broz, Imagination Station;
• Alicia Budzinski, Point Place Lighthouse;
• Qina Chen, Toledo Museum of Art Glass Pavilion;
• Aaron Ellsley, UpTown Toledo;
• Aaron Fetter, 5 Points/Mancy's and Toledo School for the Arts;
• David Folck, Huntington Center;
• Ryan Forquer: Warehouse District/ South Superior Street;
• Sandra Haas, Harvard Circle Fountain/Maumee River;
• Clifton Harvey, Birckhead Place;
• Liz Kiggins, Toledo Club;
• Rodriguez Lehmann, UT Health Science Campus
• Victor Lewis, Jamie Farr Park;
• Tom Lingeman, Valentine Theatre;
• Britney MacIntyre, Jesup W. Scott High School;
• Shannon Mossing, Owens Corning Trail;
• Deborah Orloff, Toledo Farmers Market;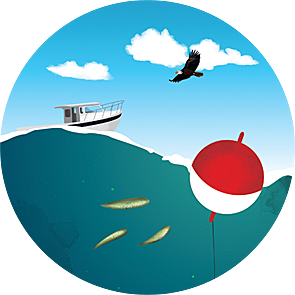 • Jessica Ostrander, Collingwood Presbyterian Church;
• Lauren Pfund, Toledo History Museum;
• Crystal Phelps, Promenade Park;
• Emily Pohlman, James M. Schoonmaker/ Willis B. Boyer Museum Shop;
• Ben Pond, Commodore Perry Building/Apartments;
• Rachelle Raymer-Gilbert, Ashland Avenue Baptist Church;
• Arturo Rodriguez, San Marcos Taqueria & Grocery;
• Kyle Tate, East Side Commercial Block; and
• Nik Vechery, the Oliver House.