Local program aids cancer patients
---
Constantly working to better the lives of patients, The University of Toledo's Eleanor N. Dana Cancer Center is known for making a difference.
The Get Well Award is a distinction given to health-care centers offering impactful services to their patients by the northwest Ohio regional chapter of the American Cancer Society. This honor was bestowed to the Toledo Road to Recovery program, a service provided by the society giving cancer patients rides to and from their doctor's appointments when they are unable to drive or obtain rides.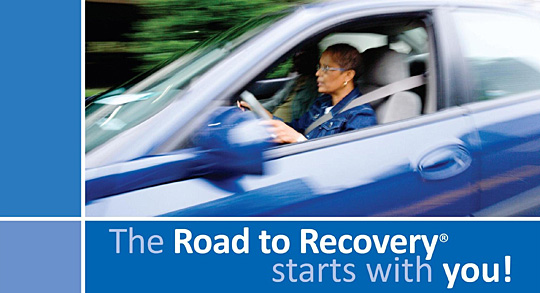 The initiative was started in the mid-1970s by a group of volunteers in central Massachusetts. After being adopted by the American Cancer Society, it was renamed Road to Recovery in 1982. Within a year, it had provided transportation for 1,640 patients.
When the program was introduced in northwest Ohio, The University of Toledo's Eleanor N. Dana Cancer Center was chosen as a pilot for Lucas County because of the existing collaboration between the center and the society. From January to July 2015, a trial period was launched, during which time 165 rides were provided to patients. However, the program has since blossomed: It now works with all Lucas County health centers and hospitals and provided 540 rides in 2015.
"Transportation is one of the biggest barriers to treatment for many patients, and having this program is truly life-changing for many," said Katie Chisholm, an oncology social worker at the Eleanor N. Dana Cancer Center, who coordinates program referrals and rides.
"For someone to donate time out of their own lives to help others is breath-taking, and that is what these volunteers do. There are not many transportation services available in the areas that meet our patient's needs, which can make my job very hard in trying to help them."
Volunteers are always needed to drive patients. To become a volunteer, an individual must be between the ages of 18 and 85, have a valid driver's license, a properly working and insured vehicle, and must pass a background check, insurance verification, driver's license verification and motor vehicle records check. Those interested should contact the American Cancer Society at 800.227.2345 or click here. All volunteers must complete a training session either online or at the society's office in Perrysburg.
"One of the things I hear most is the wonderful bonds and relationships patients build with their drivers. Sometimes patients are set up with the same driver for all appointments if possible," Chisholm said.
For more information, contact Marybeth Torsell, health promotions coordinator with the American Cancer Society East Central Division, at 888.227.6446 or marybeth.torsell@cancer.org.