Photographer to focus on travels during April 23 Satellites' luncheon
---
"Southern Exposure: Travels in South America" will be discussed by photographer Lowell Simon at the Satellites Auxiliary's luncheon Tuesday, April 23.
Simon will speak at 12:30 p.m. in Dowling Hall Room 2315.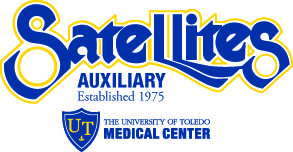 Registration will begin at 11:30 a.m., with lunch at noon.
Those who attend may bring their own lunches to the free event, or they may pay $7 — or $5 with a guest — for a box lunch that will include a beverage and specialty dessert.
Cash or check payable to the Satellites Auxiliary will be accepted. Complimentary valet service will be available for the luncheon at the Medical Pavilion orthopaedic entrance.
Satellites volunteers also will be collecting new stuffed animals for children in UTMC's Emergency Department.
The Satellites Auxiliary is a volunteer group designed to promote education, research and service programs; provide support of patient programs in accordance with the needs and approval of administration; conduct fundraising events; and provide services.
To RSVP or for more information, call Ray or Donna Darr at 419.382.0054; Carol Okenka at 419.654.5326; or Pat Windham at 419.385.4808.