UT chosen as one of America's Outstanding Navy Reserve Employers
---
The University of Toledo recently was selected as one of America's Outstanding Navy Reserve Employers for 2016.
More than 100 employers were nominated for this recognition; 50 were chosen, and UT was the only higher education institution selected to receive this designation.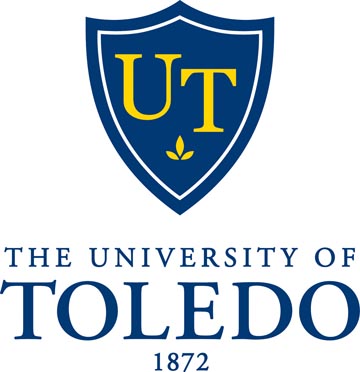 "At The University of Toledo, the men and women who have served or who are actively serving are honored, respected and welcomed," UT President Sharon L. Gaber said. "These dedicated individuals who are currently serving our country and our University are valued members of our community, and we thank them for their service."
Navy Reserve Lt. Haraz N. Ghanbari, director of military and veteran affairs, nominated the University for the honor.
Ghanbari is working to create and implement a training program option for University employees that will increase awareness of what veterans have gone through and what they face when they return home. His goal is to improve the experience of veterans transitioning from deployment back into their civilian lives, whether they're a student or a member of the faculty, staff or administration. The training program is modeled off the Green Zone training program used at colleges across the country. It also will highlight what a great resource student veterans are for the University.
"My call to action would be for the campus community, and our community at large, to take time and be purposeful with engaging veterans," he said. "Veterans are one of our nation's greatest resources."
In 2015, UT was a recipient of the Employer Support of the Guard and Reserve's Seven Seals Award, and in 2016 it was ranked No. 157 on the USA Today and College Factual's Best Colleges for Veterans list.
The University has received recognition as a top military-friendly school from Military Times, Military Advanced Education & Transition, and G.I. Jobs thanks to UT's military-supportive culture and the numerous resources available on campus and locally in Toledo, such as the Military Service Center on campus and the Lucas County Veterans Service Commission.
UT also hosts various events throughout the year to recognize and assist local veterans. In March, for example, the Veterans' Business Forum invited veteran business owners and entrepreneurs to campus to network with and hear from local business and government representatives and gain access to business resources.
The community's annual Veterans Appreciation Breakfast and Resource Fair on Veterans Day takes place at UT, and the Veterans' Plaza, located on the northwest corner of Centennial Mall on Main Campus, recognizes the courage and commitment made by servicemen and women.
Dr. Barbara Kopp Miller, associate provost for online education, will represent UT at the Navy Reserve's 2016 Navy Employer Recognition Event June 24 in Norfolk, Va.