Hit the lanes for bowling mixer May 16
April 30, 2015 |
UToday
By Kevin Bucher
---
Campus community members are invited to come out for an afternoon of bowling, networking and fun at a mixer with colleagues from other schools.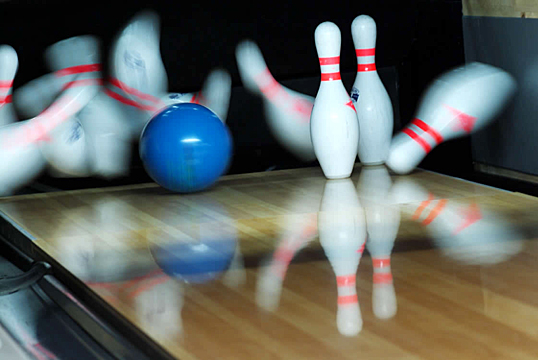 The event will take place Saturday, May 16, at Interstate Lanes, 819 Lime City Road, Rossford.
From noon to 3 p.m., faculty, staff, family and friends from The University of Toledo, Bowling Green State University, Monroe County Community College and Owens Community College will be striking up conversations and tearing up the lanes.
"The main reason behind this is not only to get folks together from the other schools, but to bring together folks especially on this campus," said George W. Hayes Jr., UT electrician journeyman 2 and organizer of the event. "It would be groundbreaking for this event to happen with all the mix of people just from this campus alone to come together, relieve some stress, bowl, mingle and just have fun."
Bowlers are encouraged to wear their school colors. There will be music, games and door prizes.
Tickets can be purchased at the door for $8 and include three games and a pair of bowling shoes.
"This event is for us to break the mold and try something new. Let's dare to be different," Hayes said.
For more information or to purchase tickets, contact Hayes at george.hayes@utoledo.edu.