Zoo manager to bring animal friends to free May 2 event
---
What do an African grey parrot, an Egyptian fruit bat and a Wallaby have in common?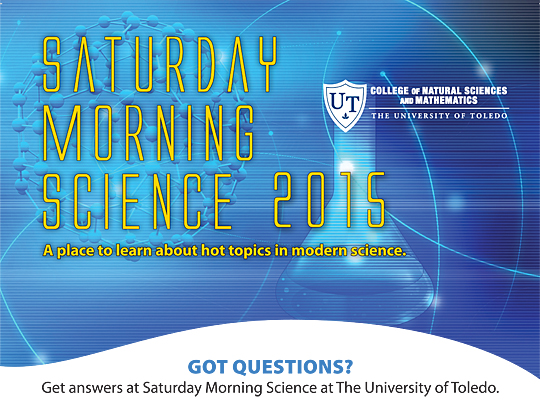 They were all animal ambassadors at one of last year's Saturday Morning Science lectures at The University of Toledo.
On Saturday, May 2, another set of animals will be at UT to help educate a new audience.
Steve Oswanski, children's zoo manager and collections manager at the Toledo Zoo, will make his third appearance at Saturday Morning Science at 9:30 a.m. Saturday, May 2, in Wolfe Hall Room 1205.
His presentation, "Animal Conservation in A Modern Age," is the last of this year's Saturday Morning Science presentations, a free public lecture series sponsored by the College of Natural Sciences and Mathematics.
"I think the audience members, especially the younger ones, will be excited to have a chance to see and interact with some exotic animals up-close," said Dr. John Bellizzi, UT associate professor of chemistry and program co-organizer. "Steve and his animal ambassadors work together to demonstrate many fascinating and important principles of animal anatomy, behavior and development, as well as provide insight into the care and training of the residents of the Toledo Zoo's collection."
The presentation this Saturday will start with a free, light breakfast. Free parking is available in Lot 13 and the west ramp.
To see some of Oswanski's other lectures at UT, or to watch other presentations from the series, visit knowledgestream.org and search for Saturday Morning Science.
If you have a suggestion for a presenter or topic, email joseph.schmidt@utoledo.edu or john.bellizzi@utoledo.edu or visit facebook.com/SaturdayMorningScience.