UT weighs in with more than 175,000 pounds during RecycleMania
---
The results from RecycleMania have been posted, and among the Gorilla Division of 365 schools, The University of Toledo placed 111 nationwide in total recycled items, weighing in at 175,443 pounds.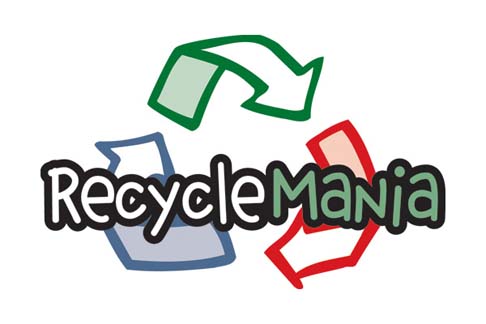 RecycleMania is an eight-week national competition to see which school can recycle the most weight per student.
UT placed fifth overall out of the seven Mid-American Conference schools that participated, but the University was first in recycled paper and third in both bottles and cans and the corrugated cardboard rankings in the MAC.
"Our biggest success was placing 15th in the nation for recycling electronics," said Caroline Beck, a UT freshman majoring in environmental science and intern with the Sustainability, Energy Efficiency and Design initiative. "Our two e-waste drives were huge successes, and we'd like to thank AIM Recycling for their help with them."
Parks Tower is the big winner on campus, recycling the most weight of any UT residence hall: 3.66 pounds per resident. The Horton International House placed second with 3.46 pounds per resident, and Carter Halls East and West was third with 3.24 pounds per resident.
The Sustainability, Energy Efficiency and Design initiative also wished to thank Rey Guerra, hall operations manager, UT custodians and recycling providers for all their work in removing and measuring recycling.