Alliance for Paired Kidney Donation celebrates 10-year anniversary
---
The Alliance for Paired Kidney Donation is celebrating its 10-year anniversary with a gala Saturday, May 12, at the Renaissance Hotel in downtown Toledo.
The Toledo-based nonprofit organization, founded by UT Medical Center transplant surgeon Dr. Michael Rees, has led innovation in kidney transplantation around the world, delivering pay-it-forward chains of kidney transplants and founding the Global Kidney Exchange.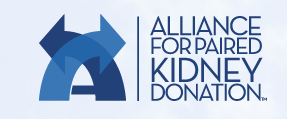 More than 25 percent of the living donor kidney transplants performed at UTMC during the last decade were performed as a result of the partnership with the Alliance for Paired Kidney Donation.
For more information about the gala fundraising event, which is sponsored by UTMC, visit paireddonation.org/fundraiser.
Click to access the login or register cheese