Strategic enrollment plan focuses on student success, recruitment, academic programs
May 12, 2017 |
UToday
By Christine Billau
---
The University of Toledo's five-year strategic enrollment plan is posted online for the community to view.
The plan is considered a first version because it's a comprehensive and continuous process that must relate to ever-changing internal and external environments.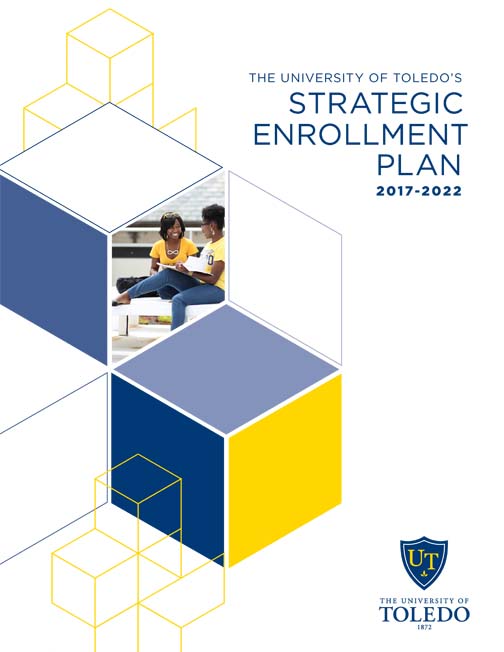 "While it's a five-year plan, we will assess every year for effectiveness," Stephanie Sanders, interim vice president for the Division of Enrollment Management, said. "We will assess our results and the market every year to adjust as necessary."
The situation analysis, which includes UT's strengths, weaknesses, and understanding what led to a decline in enrollment, is completed.
Sanders said the committee is in the process of developing action plans to address all parts of enrollment, including new and continuing students across all populations. Once the additional action plans are completed, a second version of the strategic enrollment plan will be released.
The committee includes all areas of enrollment management, including admissions offices, new student orientation and financial aid, as well as representatives from academic affairs, student affairs and individual colleges.
"We are engaging lots of people around campus in understanding where we are, how we got here, and developing solutions for the future," Sanders said. "We are focusing on where there is potential and going after that potential. Student success is our priority. We want to put more programs in place to help increase retention and graduation rates, while growing enrollment and aligning academic program capacity with market demand."
To view the strategic enrollment plan, click here.