Orders for Rocket Face Masks Extended to May 24
---
Rocket fans will have one last chance to order face masks that show off their school pride, and help UToledo students in the process.
Team Sports, a sportswear company located in Holland, Ohio, and a longtime supporter of Rocket athletics, is taking orders for Rocket logo face masks until Sunday, May 24, at 11:59 p.m. This will be the final order placed by Team Sports for the face masks.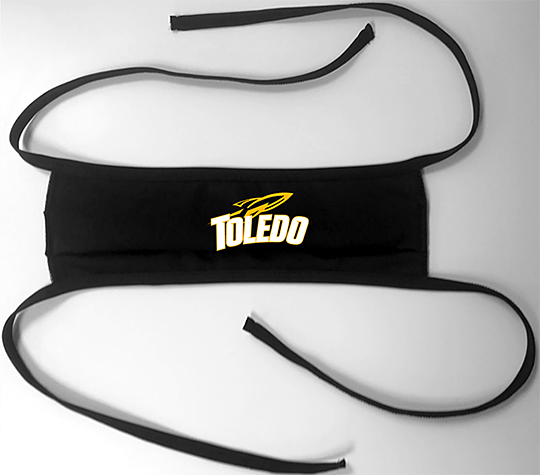 In addition, fans can still place orders for "Toledo Rocket Strong" T-shirts.
Team Sports is contributing a substantial portion of the proceeds from the sale of both items to UToledo's COVID-19 Student Emergency Fund. Online sales of the masks and T-shirts so far have contributed more than $10,000 to the fund, which aids UToledo students who are facing financial challenges due to the pandemic.
Face masks and shirts can be ordered on the Team Sports website.
Click to access the login or register cheese