Golf outing to raise scholarship funds for College of Law
---
Registration is open for the 18th Annual John W. Stoepler Memorial Scholarship Golf Outing, which will be held Friday, June 9.
The outing will take place at the Belmont Country Club 29601 Bates Road, Perrysburg.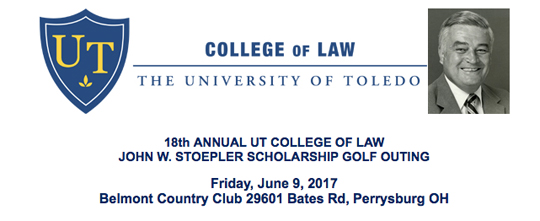 All proceeds from the event go to a scholarship fund that benefits students in the UT College of Law.
Registration for lunch, dinner and golf starts at $155 per person or $620 for a foursome. Tickets for $40 also are available for those who wish to attend the program for dinner only.
Teams and individual golfers may register here.
For more information, contact Ansley Abrams-Frederick at 419.530.4316 or ansley.abrams@utoledo.edu.
Click to access the login or register cheese