'The Relevant University' to air May 28
---
Tune in to "The Relevant University" Tuesday, May 28, at 7 p.m. on AM 760 WJR.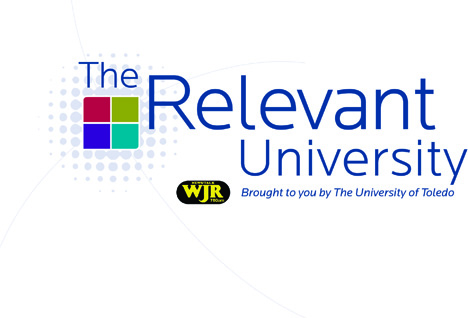 This month, Lawrence J. Burns, UT vice president for external affairs, delves into the finances behind higher education and how students can get the best value for their tuition dollars.
In this month's episode:
• Dr. Lloyd Jacobs, president of The University of Toledo, discusses how UT is finding unique ways to handle complex budget challenges.
• Detroit lawyer Mark Bernstein talks about being elected a University of Michigan Regent after a "Make College Affordable" campaign.
• Doug Lederman, editor of Inside Higher Ed, provides information about his online source for all higher education news and a national perspective on higher education funding.
• And Kelly Chesney, vice president of marketing and communication for Business Leaders for Michigan, shares the organization's plan to grow "the new Michigan" with investment in higher education as a key component.
The University and Detroit's WJR Radio produce the monthly, hourlong program that explores the critical role higher education plays in our world.
Listen at utoledo.edu/therelevantuniversity.