Student-athletes score record 3.166 GPA spring semester
---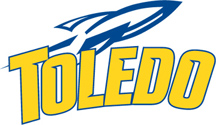 UT student-athletes earned a collective grade point average of 3.166 in spring semester, the highest mark in school history. The previous record was 3.165, set in spring 2010.
The 3.166 GPA also marked the fifth consecutive semester that UT student-athletes have earned a combined GPA of 3.1 or higher, and the 10th time in the last 12 semesters above a 3.0. Additionally, a record 13 of UT's 15 sport programs had team GPAs of 3.0 or above, and every program had a team GPA of at least a 2.7.
Individually, 32 student-athletes earned perfect 4.0 GPAs this past spring, while more than 35 percent (125 of 350) earned a spot on the dean's list by garnering at least a 3.50 GPA. Additionally, a record 62.3 percent of UT student-athletes achieved a 3.0 grade point average or better for the 2011 spring semester, the 15th consecutive semester in which at least half of Rocket student-athletes earned a 3.0 or higher GPA.
"Our student-athletes continue to live up to a very high standard of academic achievement," said UT Vice President and Athletic Director Mike O'Brien. "To earn a combined 3.1 GPA for five consecutive semesters is truly a remarkable feat.
"The success of our student-athletes is a reflection of their hard work and dedication, as well as a credit to everyone involved with their academic success — our coaches, our academic staff and our University faculty members."
For the third consecutive semester, women's soccer led the way with a team GPA of 3.630, followed by women's cross country with 3.552. Men's golf had the highest GPA for a men's team with 3.434.
2011 Spring Semester GPAs (3.0+)
Women's Soccer 3.630
Women's Cross Country 3.552
Women's Volleyball 3.494
Women's Swimming & Diving 3.492
Men's Golf 3.434
Men's Tennis 3.426
Softball 3.412
Women's Tennis 3.229
Women's Track & Field 3.213
Baseball 3.165
Women's Golf 3.090
Men's Cross Country 3.090
Women's Basketball 3.061