Hospital ER parking lot to close for weekend maintenance
---
Lot 41 near the UT Medical Center Emergency Department will be one of three parking areas on Health Science Campus that will be closed the weekend of June 10 for seal coating and striping maintenance. 
"In an effort to keep disruptions at a minimum, work will be done exclusively on the weekends," said Steve Wise, manager of Health Science Campus grounds.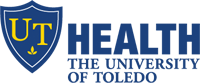 Pending adverse weather conditions, the initial work will be done beginning at 3 a.m. Saturday, June 10, and ending at midnight Sunday, June 11. In addition to lot 41 near the Emergency Department, lot 47 near the Kobacker Center and lot 50 at Glendale Medical Center will be closed. These lots will reopen at 3 a.m. Monday, June 12.
During the closure time, patients, visitors and employees are asked to utilize lot 42 across from Dowling Hall for the Emergency Department; lot 47 south of the Health Science Building for the Kobacker Center, and lot 51 by Glendale Medical East for visitors to Glendale Medical Center.
Signage will be placed 24 hours prior to closures to notify visitors that the lots will be closed and directing them to alternative parking locations.