Textbook authored by professors wins longevity award
---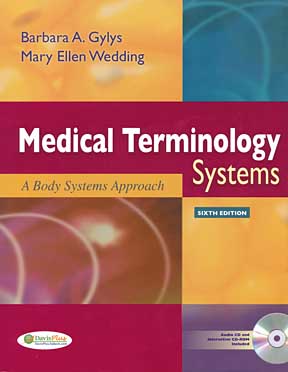 The Text and Academic Authors Association will present a 2011 William Holmes McGuffey Longevity Award to Mary Ellen Wedding, UT professor of health professions, and her co-author, Barbara A. Gylys, UT professor emerita of health, for their textbook, Medical Terminology Systems: A Body Systems Approach.
The award, which is in the college-level life sciences category, will be presented at the 24th Annual Text and Academic Authors Association Conference June 25 in Albuquerque, N.M.
The textbook divides medical terminology into body systems to make learning the terms simpler for students.
"For each system, we do a basic anatomy and physiology review. Next, we introduce medical word elements that describe different pathologies along with their diagnostic and therapeutic procedures," Wedding said.
She also said the textbook, currently in its sixth edition, was one of the first comprehensive texts on medical terminology.
"When we did the first edition [in 1983], there were very few terminology books," Wedding said. "There were really only two in common use."
The McGuffey Award was created in 1993 to recognize the excellence of learning materials that have been well-received by the academic community and demonstrated over time.
Medical Terminology Systems
is one of six textbooks to win the award this year.
"Since its inception, it has been very well-received," Wedding said. "It's used across the United States and Canada, and even has some overseas sales."
She said she considers the award "a very high honor," but unfortunately was not be at the award ceremony because it interfered with her teaching. She has taught multiple courses, including Medical Terminology, during her 35-year tenure at UT.
"My whole experience here at the University has been very pleasant," she said. "It really is thrilling to teach out of a book you've written."