'The Relevant University' to air July 23
---
Tune in to "The Relevant University" Tuesday, July 23, at 7 p.m. on AM 760 WJR.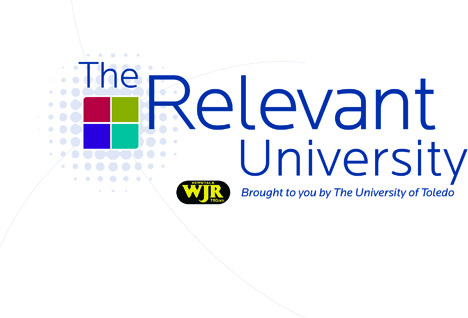 This month, Lawrence J. Burns, UT vice president for external affairs, reports from the 2013 Marathon Classic, presented by Owens Corning and Owens-Illinois Inc. The LPGA tournament, founded in 1984, has become a signature event in the region and has raised more than $7.7 million for more than 100 local children's charities.
In this month's episode:
• News/Talk 760 WJR radio personality Paul W. Smith chats with Burns about The University of Toledo's successes in recruiting students from Michigan and establishing the UT brand in the Motor City. Hear the interview here.
• Judd Silverman, president of the 2013 Marathon Classic, provides details of the golf tournament and how it has evolved over time.
• UT Women's Golf Coach Nicole Hollingsworth and UT student-athlete Kate Hoops discuss Rocket golf and collegiate athletics.
• And Dan Smith, senior vice president for human resources and information technology for Owens Corning, shares why it's important for the company to sponsor this community event.
The University and Detroit's WJR Radio produce the monthly, hourlong program that explores the critical role higher education plays in our world.
Listen at utoledo.edu/therelevantuniversity.