Annual Health Science Campus picnic on deck
July 26, 2017 |
UToday
By Staff
---
Faculty, staff, students and volunteers are invited to UT Medical Center's thank-you picnic next month.
The picnic will begin with first-shift employees from 11 a.m. to 2 p.m. Tuesday, Aug. 1, on the patio outside of the Four Seasons Bistro and Health Education Building.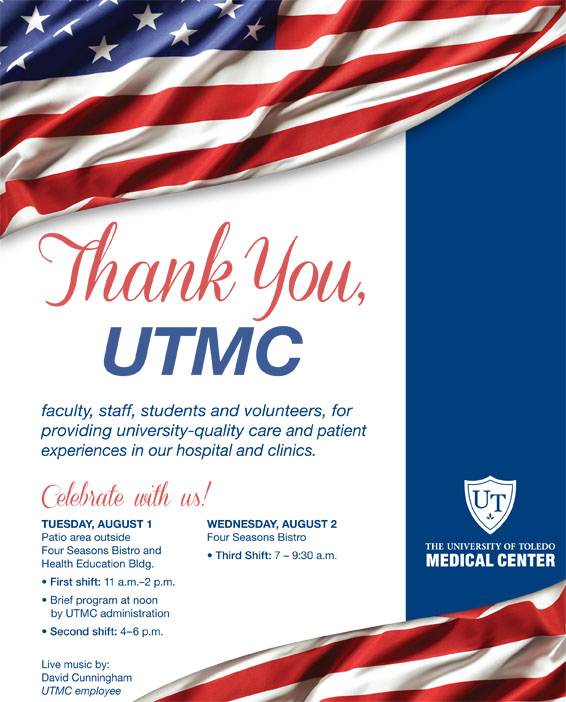 UT President Sharon L. Gaber will be joined by Dan Barbee, chief executive officer of UT Medical Center, and Dr. Christopher Cooper, dean of the College of Medicine and Life Sciences, and executive vice president for clinical affairs, for a brief program at noon.
David Cunningham, a custodial worker in Environmental Services, will play keyboards.
Second-shift employees will celebrate from 4 to 6 p.m. on the patio.
And third-shift employees will have their picnic from 7 to 9:30 a.m. Wednesday, Aug. 2, in the Four Seasons Bistro.
"It's important to take the time to come together to celebrate the many accomplishments we have had over the year and recognize everyone for their exceptional work," Barbee said. "The UTMC team is the best group of people I have ever had the opportunity to work with, and the care they provide is second to none."