American Homestay Network to connect Toledo 
host families with international students
July 28, 2014 |
UToday
By Cathy Zimmer
---
The Center for International Studies and Programs is coordinating new efforts with the American Homestay Network to provide alternative housing options for The University of Toledo's international students.
Unlike most exchange student programs, the American Homestay Network offers paid compensation to hosts that provide accommodations for visiting college students during an average stay of eight to 10 weeks. It is the first national-scale and standards-based homestay organization in the United States.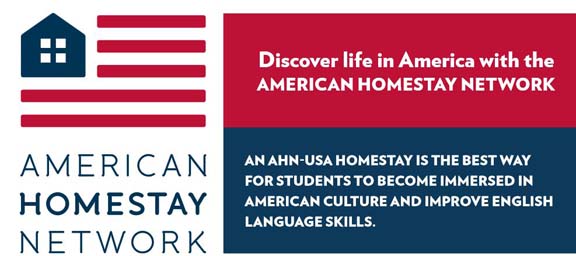 The homestay concept provides a cultural exchange between a local individual or family (called a homestay host) and a visiting international student who comes to live as a guest to improve his or her English-speaking skills, as well as to learn about American culture and lifestyle.
Paid compensation to a homestay host in Toledo can run between $650 and $1,100 per month per student (up to two students at once), depending on meals, transportation, accommodation and location. Hosts become ambassadors for Toledo and the United States, allowing students to experience the American lifestyle; in turn, their family life is enriched by different cultures, food and traditions.
To support the growing demand for homestay in the Glass City, the American Language Institute has launched the Toledo Regional Agency of the American Homestay. The Center for International Studies and Programs in collaboration with the American Homestay Network will provide student-host matching services, 24/7 incident support, host screening and training, and many other services to support visiting students and their host families.
UT faculty and staff are encouraged to sign up to house an international student, said Jennifer Ryan, American Homestay Network regional coordinator in the Center for International Studies and Programs.
"Our target is to identify 25 families," she said. "Ideally, we'd like to secure UT employees who reside close to UT for student placement by Aug. 1. We have a significant number of international students who want to take advantage of this programming, and we hope the UT community responds to our call for host families."
To sign up as a homestay host, visit homestaynetwork.com and click on host.
Questions may be directed to Ryan at jennifer.ryan2@rockets.utoledo.edu or 419.530.5268.