Women's Track & Field Awarded All-Academic Honors
---
Four University of Toledo women's track and field student-athletes earned All-Academic honors for their success in the classroom and on the track, the U.S. Track & Field and Cross Country Coaches Association (USTFCCCA) recently announced.
Stephanie Sherman, Yana Khabina, Petronela Simiuc and Emily Vining were named All-Academic Athletes.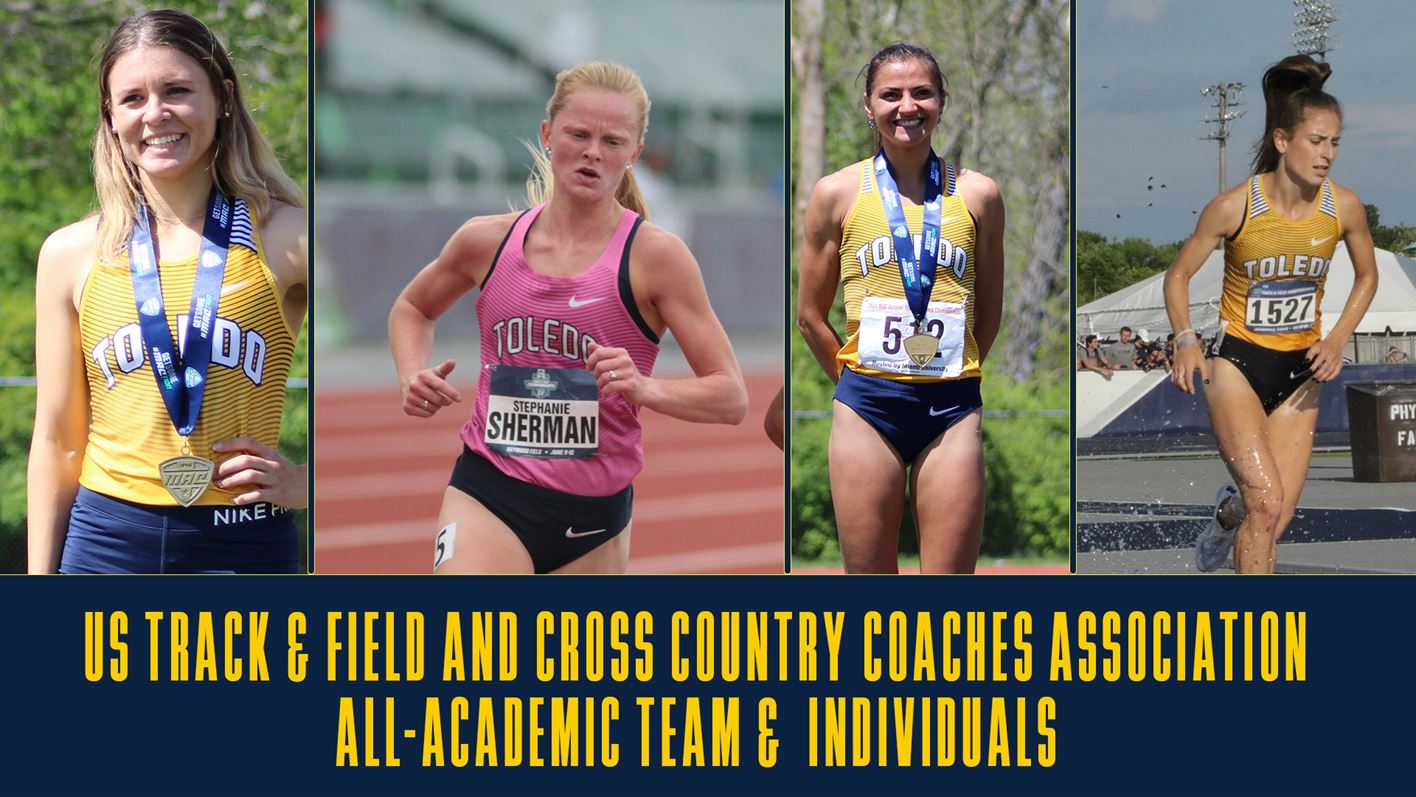 Sherman graduated with a 3.94 GPA in bioengineering last May. She earned second-team All-American honors by finishing in 16th place in the 10,000m at the NCAA Outdoor Championships.
Khabina graduated with a 3.98 GPA in applied business analytics. She qualified for the NCAA Regionals in the 400m hurdles.
Simiuc graduated with a 3.62 GPA with a master of public health degree in 2019 and is working on a master's degree in liberal studies.
Vining, a sophomore majoring in marketing, holds a 3.97 GPA. She qualified for the NCAA Regionals in the 3000m steeplechase and earned second-team All-MAC honors at the 2020 MAC Cross Country Championships
To qualify for USTFCCCA All-Academic honors, student-athletes must have a cumulative GPA of 3.25 or higher and have met at least one of the following athletic standards stated by the USTFCCCA:
•  For the indoor season: the student-athlete must finish the regular season ranked in the top 96 for an individual event or ranked in the top 48 in a relay event from the official NCAA POP list provided by TFRRS.org.
•  For the outdoor season: the student-athlete must have participated in any round (including preliminary rounds) of the NCAA Division I Championships.
The Toledo women's track & field team was also honored as an All-Academic team. The Rockets had a cumulative grade-point average of 3.244.