UT Health to celebrate with annual picnic this week
August 10, 2015 |
UTMC
By Amanda Benjamin
---
University of Toledo Health invites faculty, staff, students and volunteers to celebrate the achievements of the past year with a thank-you picnic Thursday, Aug. 13.
The picnic will kick off for first-shift employees from 11 a.m. to 2 p.m. on the patio area outside the Four Seasons Bistro and the Health Education Building. A brief program by hospital administration will take place at 11:30 a.m.
Celebrations also will be held for second-shift employees from 4 to 6 p.m. in the same location and inside the Four Seasons Bistro Friday, Aug. 14, from 7 to 9:30 a.m. for third-shift employees.
"We would like to thank our faculty, staff, students and volunteers for providing university-quality care and patient experiences at UTMC and in our clinics," David Morlock, executive vice president and CEO of UTMC, said. "It is important to take the opportunity to celebrate our successes as we look forward to another year and set forth on achieving those goals. We also want to extend a warm welcome to all of our new students on Health Science Campus and to returning students as they start the academic year."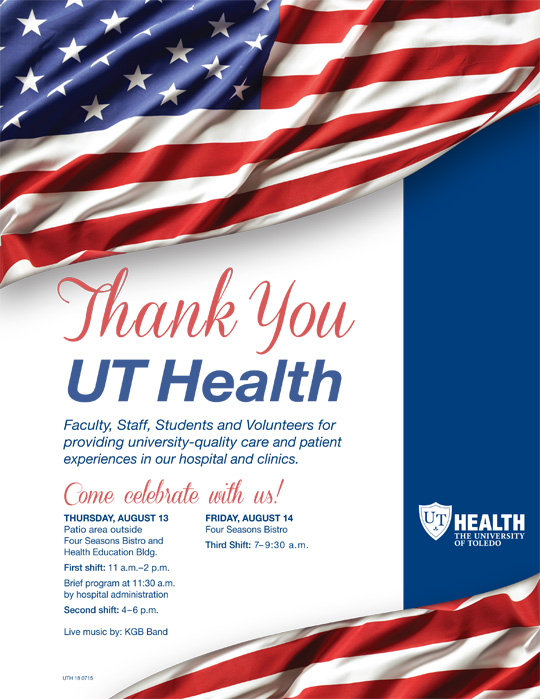 Click to access the login or register cheese