First Weeks events slated for students
August 12, 2013 |
UToday
By Staff
---
Students: Ready to get involved? It's time to make new friends and learn about the University during UT's First Weeks events.
Several events organized by the Office of Student Involvement and the Office of Residence Life are scheduled to welcome students to campus.
This year's events include:
Tuesday, Aug. 13
• Res Life Kickback BBQ, 5 to 8 p.m., grasslands by the Ottawa House. Food will be provided by the Gateway. Verizon Wireless and Great Clips will raffle off prizes, including Dr. Dre headphones, T-shirts and gift cards.
Wednesday, Aug. 14
• Taste of Gateway, 5 to 8 p.m., storefront patio entrance of the Gateway. 92.5 KISS FM will play music and have a live radio show. Food will be provided by Gradkowski's, Jimmy John's, Rice Blvd and Yogurt U. Great Clips will have a hairstyling station. Door prizes and contests will take place inside the UT Bookstore. There'll be corn hole and other games with raffles and prize baskets, as well as student discounts from all Gateway vendors.
• Karaoke and VIP Student Shopping Night, 8 to 11 p.m., the UT Bookstore. Karaoke contest will take place from 8 to 9 p.m. with a $100 UT gift basket and Great Clips gift basket prizes. Facebook photo contest for the best UT gear. Student discounts on café drinks and desserts.
Thursday, Aug. 15
• Greek Life BBQ, 11 a.m. to 2 p.m., the Flatlands. New students and parents are welcome to partake of a quick lunch — hot dogs, chips, cookies, water — during move-in. There'll be music and giveaways, and students can learn about fraternity and sorority life.
• S'Mores with the National Resident Halls Honorary, 7 p.m., grasslands by the Ottawa House. Sunglasses and T-shirts will be raffled off.
• Freshman Bonfire, 8 p.m., the Flatlands. Come learn about the Resident Student Association, meet the Blue Crew, and take part in a UT tradition by painting the spirit rock!
Friday, Aug. 16
• Amazing Rocket Race, noon to 2 p.m., meet at Varsity T Pavilion. Teams of four will navigate campus and complete challenges and learn about the many UT resources available to students for the chance to win up to $100 in Rocket Dollars.
• Commuter Student Reception, 2 to 4 p.m., Student Union Ingman Room. First-year and transfer commuter students are encouraged to attend this mixer before the New Student Convocation.
• UT Army ROTC Program Fall Kickoff, 2 to 4 p.m., outside of the Health Education Center. There'll be a rock-climbing wall, paintball target range, and military vehicle and equipment displays. Find out all about the program from cadets.
• New Student Convocation, 4 p.m., Savage Arena. UT President Lloyd Jacobs and faculty and staff members will welcome the class of 2017. The UT football team will be introduced, and there'll be a cookout at 5 p.m. in Lot 10.
• Foam Party, 7 p.m., the Flatlands. Get ready to dance and be lathered in foam!
Saturday, Aug. 17
• Sig Ep Slip and Slide, 11 a.m., hill by Parks Tower. Meet classmates and have some fun and free food.
• Fan Appreciation Day, 2 p.m., Glass Bowl. Football fans can watch the Rockets practice and then meet players and coaches for an autograph session around 4 p.m. under the west side grand stands. The first 500 fans to the free event will receive a free Rocket football poster. Fans also will be able to get photos taken with their favorite Rocket player or with UT mascots Rocky and Rocksy.
• Club UT, 8 p.m., Rocky's Attic. Check out this welcome-back-to-school event sponsored by Campus Activities and Programming.
Sunday, Aug. 18
• Campus Activities and Programming Barbecue, noon, Centennial Mall.
• Jam Session, 3 p.m., Centennial Mall. This event offers an introduction to some of UT's multicultural student organizations and support offices, and it'll include a step show by members of the National Pan-Hellenic Council and the Greek Independent Board.
Monday and Tuesday, Aug. 19 and 20
• Welcome Station Launch Pads, 8 a.m., various areas across Main Campus. Administrators, faculty and staff will be on hand to answer questions and hand out water bottles and gifts while supplies last.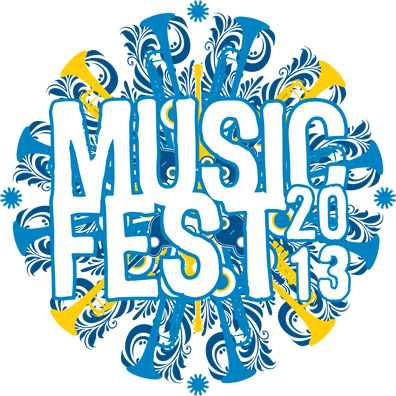 Wednesday, Aug. 21
• Student Organization Fair, 11 a.m. to 2 p.m., Centennial Mall. There's an organization for everyone; see for yourself! Get involved!
Tuesday, Aug. 27
• President's Backyard BBQ and Luau, 11 a.m. to 2 p.m., Centennial Mall. Have a free lunch and meet UT President Lloyd Jacobs!
Saturday, Aug. 31

• Rocket to the Point, 8:45 a.m., meet at Transportation Center for a trip to Cedar Point. For $20, you can ride a bus to the amusement park and receive a park ticket. Space is limited; tickets on sale at Rocket Copy in the Student Union.
Friday, Sept. 13
• Music Fest, 3 p.m. to midnight, lawn south of Memorial Field House. Taking the stage this year: Reel Big Fish, The White Panda, Josh Gracin, The Contours featuring Sylvester Potts, Alexander Zonjic with The Motor City Horns, and The Lonely Friends. A pep rally will take place at 5:30 p.m. to psyche up for the Rockets' first home football game versus Eastern Michigan Saturday, Sept. 14, at 7 p.m. in the Glass Bowl.
Saturday, Sept. 14
• President's Tailgate, 4:30 to 6:30 p.m., tent near Rocket Hall and University Parks Trail. Meet UT President Lloyd Jacobs, play some games for a chance to win prizes, eat some free food, and listen to music before the UT-Eastern Washington football game.
• UT vs. Eastern Washington, 7 p.m., Glass Bowl. Students are admitted free with their Rocket ID; faculty and staff can buy tickets half off with ID; $25.
For more information on these events, click here.