Provost to Hold Webinar on COVID-19 Guidelines
---
The Office of the Provost will host a webinar Friday, Aug. 14, to discuss the guidelines and protocols that have been developed for the safe return to on-campus classes and activities.
The virtual town hall meeting will take place from 1 to 2 p.m. on Webex using the access code 160 991 2639. Join by phone at 415.655.0002.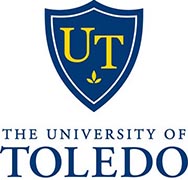 The event will be hosted by Dr. Karen Bjorkman, provost and executive vice president for academic affairs, and Dr. Amy Thompson, vice provost for academic affairs. There will be an opportunity to ask questions, and the virtual town hall will be moderated by Dr. Cyndee Gruden, who recently joined the Office of the Provost as vice provost for academic administration and faculty affairs.
The discussion will be on the Rocket Restart plan and guidelines and protocols for in-class issues related to COVID-19.
"We look forward to our faculty and staff participating in the discussion, as together we prepare to welcome students back to campus for the beginning of classes next week," Bjorkman said.
Click to access the login or register cheese