Intern in Ohio connects thousands of students with hundreds of employers
---
A free web-based program connecting students and employers through an online matching system has been flourishing during the summer months throughout Ohio thanks to The University of Toledo.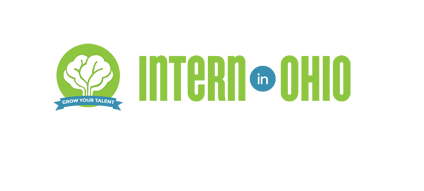 Combining statewide career resources and a growing network of opportunities, Intern in Ohio acts as a comprehensive internship and career aid, and is being used by 350 companies.
Intern in Ohio matches college students with internship opportunities by using classroom to career technology. Digerati, an engineering company in Detroit, uses an advanced matching algorithm that connects employers and internship-seekers based on skills, interests and the requirements of the position.
Since the initial launch March 18, there have been nearly 600 opportunities posted by companies throughout the state. Colleges including the University of Findlay and the University of Cincinnati also are users of Intern in Ohio, with 2,500 students having registered, and large increases expected as fall semesters resume.
Partnering with Digerati, The University of Toledo brought this resource to not only UT, but also the state.
"Intern in Ohio provides necessary infrastructure to scale internships as a key tool to developing a robust work force in the state," said Dr. Scott Scarborough, provost and executive vice president for academic affairs.
The goal for Intern in Ohio is to reduce the so-called "brain drain" in Ohio as young people move away after graduation for careers elsewhere. Research shows that internships often lead to full-time employment offers upon graduation and that students are likely to remain in the area where they performed internships.
Intern in Ohio was designed to engage both students and employers. Unlike other online job sites, it is free for both parties to use. Students have the ability to find experiential learning opportunities across the state by using what they know, not who they know, to be matched and hired into an internship. Employers profit from being exposed to the best talent for the needs of the position.
"It is our mission to get every UT student registered to use this free tool to help enhance his or her learning and preparation for the workplace during their time at The University of Toledo," said Lawrence J. Burns, vice president for external affairs.
Faculty and advisers also are encouraged to use the system to assist students seeking experiential learning opportunities.
To register and for more information, visit interninohio.com.