New fund created to support student ideas for greener campus
---
Students with suggestions to make the University of Toledo a more sustainable institution can receive financial support for their ideas through the new Student Green Fund.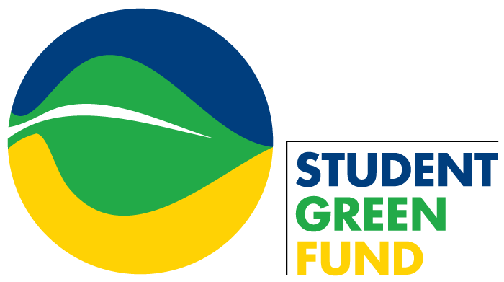 All UT students have the option to pay a voluntary $5 fee through their student accounts each semester to contribute to the Student Green Fund. This fund will support ideas such as filtered water refill stations to reduce plastic bottle waste or larger projects such as installing solar panels or wind turbines on campus.
"You can do without an expensive lunch one day and contribute to improving the campus," said Tony Bova, a chemistry student from Mentor, Ohio, who is one of the UT students who helped create the fund.
Universities with similar voluntary programs have seen participation rates of about 70 percent of the student population, and if UT sees a similar rate, more than $80,000 could be raised each semester. The fund also can grow with donations from faculty, staff, administrators, alumni and community members.
UT students or student organizations with a "green" idea must first submit it to the Student Green Fund Committee. University staff, faculty or departments also can apply provided that the initiative involves one or more students for sustainability-focused internships or research projects.
The committee will be comprised of one undergraduate representative from Student Government, one graduate representative from the Graduate Student Association, one faculty member approved by Faculty Senate, one administrative member, four at-large undergraduate students, and one at-large graduate student.
It will decide which projects to fund and how much money they receive, and recipients then will have to use those funds according to a specific budget. They will be required to submit regular follow-up reports as well.
When looking at projects, the committee also will encourage applicants to seek additional funding elsewhere to make their projects more successful, Bova said, adding that the committee will help students find vendors, come up with a budget and more.
"We want to make it as easy as possible for people to do this and not be put off by it," he said. "If you have a good idea, we're going to have resources on our website and volunteers to help make it happen."
The UT Student Green Fund was conceived, created and is led by students. Student organizers then partnered with the administration to make the fund possible.
It began in fall 2011 when a few UT student members of a scholarship program called Building Ohio's Sustainable Energy Future attended the third annual Sustainable U conference at Bowling Green State University, where they learned that BGSU had a green fund. Students who attended the event included Kristen Woodling, a recent graduate with a bachelor's degree in environmental science; Zachary Reaver, a senior in bioengineering and chemistry; Braeden Gilchrist, a recent graduate with a bachelor's degree in mechanical engineering; and Nathan Reaver, a second-year graduate student in bioengineering.
These students began discussing the possibility of a green fund at UT; this led to petitions for students to sign in support that reached UT President Lloyd Jacobs' desk.
"We had a meeting with President Jacobs and Dave Dabney, the vice president for finance at UT, and they were very much for it," Bova said. "They thought it was a great idea; they were happy that we had come up with something like that and wanted to make it happen."
After much discussion, they agreed on the opt-in fee as part of the University's overall efforts to not increase student fees. However, in the future, Bova said he hopes it can become an opt-out fee for a higher rate of participation, much like the current opt-out legal services fee.
"I am really excited to see this develop from just an idea to an actual entity that can really improve the University, students' lives, and the larger surrounding community," said Reaver, of Millersport, Ohio.
The green fund initiative coincides with efforts that UT has been making toward sustainability. In 2009, Ohio Gov. Ted Strickland named UT "A Center of Excellence for Advanced Renewable Energy and the Environment." Jacobs also signed the American College & University President's Climate Commitment, pledging that UT will strive to become carbon neutral.
Last year, UT received a grade of B- overall on the College Sustainability Report Card, but only a C grade in student involvement. The Student Green Fund has the potential to make this grade higher, which may in turn improve UT's overall grade, Reaver said.
"One of the hopes for the Green Fund is that it will help to get students involved in and educated about sustainability issues, as well as all of the things the University has been doing in this area," Reaver said.
Students who would like to contribute to the fund just need to log in to myUT portal. Once logged in, students can click on "Student Green Fund," which is listed under the "My Registration Steps" section on the left side of the student tab. They can then click on the link, select the semester they would like to opt in for, and confirm by clicking on the green button. Monday, Sept. 3, is the last day students can opt in for fall semester.
Faculty, staff, administrators, alumni and community members who wish to contribute can contact the Student Green Fund Committee at UTGreenFund@utoledo.edu.
The "Sustainable U" conference will be hosted by UT for the first time this academic year. For details, visit utoledo.edu/dl/sustainableu.
To learn more about the UT Student Green Fund, visit toledo.edu/offices/auxiliary/green_fund.