'The Relevant University' to air Aug. 27
---
Tune in to "The Relevant University" Tuesday, Aug. 27, at 7 p.m. on AM 760 WJR.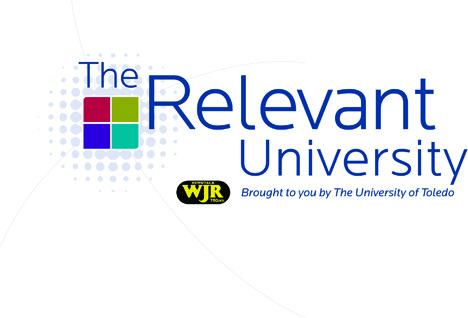 It's August and that means back-to-school season. This month, Lawrence J. Burns, UT vice president for external affairs, looks into what's new for the 2013-14 academic year and how students can make the most of their classroom experiences.
In this month's episode:
• Dr. Lakeesha Ransom, dean of The University of Toledo Jesup Scott Honors College, talks about new initiatives at the rebranded college for high-achieving students.
• Bernie Gosky, executive director of Intern in Ohio, shares the importance of internships during college.
• Jeff Robinson, director of communications for the Ohio Board of Regents, provides information about the state's efforts to make higher education accessible and increase the number of college graduates.
• And Dr. Tom Harwood, superintendent of Grosse Pointe Public Schools, discusses the importance of focusing on a college education from the first day of high school.
The University and Detroit's WJR Radio produce the monthly, hourlong program that explores the critical role higher education plays in our world.
Listen here.