UT Community Charitable Campaign to kick off this week
August 26, 2013 |
UToday
By Kim Goodin
---
The University of Toledo Community Charitable Campaign, UTC3 for short, kicks off this week with a goal of pledging $150,000 from the campus community.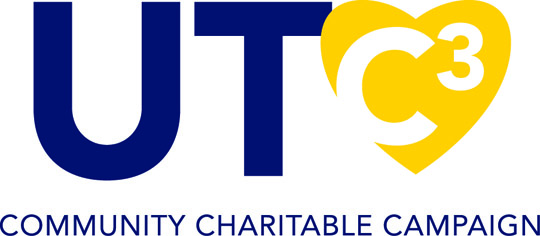 UTC3 is the University's annual giving drive offered in tandem with a diverse group of organizations: Community Health Charities of Ohio, Community Shares of Northwest Ohio, Earth Share Ohio and United Way of Greater Toledo.
"Our mission as a University is to help improve the human condition," said Mike O'Brien, vice president and director of athletics, and this year's UTC3 chair. "UTC3 is a perfect opportunity to do something that takes very little of our time and yet has a significant impact on many. Together, we can build a stronger community through advocacy, volunteerism and giving to this charitable campaign."
Last year's average gift was $235 per person, or about $10 per paycheck. O'Brien hopes that, in addition to retaining faculty, employee and retiree donors from past campaigns, those who haven't yet contributed to UTC3 will consider giving this year.
"More than 200 local, national and global organizations count on our donations in order to fund vital programs," O'Brien said. "We all have our favored causes. Whether you champion programs that target hunger, homelessness, environmental concerns, animal causes or others, UTC3 offers an opportunity to support them."
One of this year's goals, O'Brien added, is to increase participation. Donation has become more streamlined in recent years, with online pledging a quick and easy alternative to traditional paper pledge forms.
Employees soon will receive weekly emails with information linking them to the online pledging system. This year, the emails also will highlight some of the local organizations that benefit from UTC3 pledges; these include the Kidney Foundation of Northwest Ohio, Alliance for the Great Lakes, Hannah's Socks, Susan G. Komen of Northwest Ohio, Schools as Community Hubs and Green Energy Ohio Electric Vehicle Tour del Sol.
Paper pledges may be turned in to the following UTC3 representatives:
• Donna Braswell, Wolfe Hall Room 1235L, Main Campus, or send to Mail Stop 601;
• Lisa Hasselschwert, Rocket Hall Room 1200, Main Campus; and
• Vicki Riddick, Dowling Hall Room 3347, Health Science Campus, or sent to Mail Stop 1084.
Each person who donates will receive a special gift as a token of appreciation. Those who donate $75 or more also will be invited to the UTC3 victory celebration Thursday, Dec. 12, in the Savage Arena Grogan Room.
For more details regarding the UTC3 program, view the upcoming UToledo Inside event Wednesday, Aug. 28, and watch for emails this week.