Sessions slated Aug. 31 to learn about volunteering abroad
August 31, 2017 |
UToday
By Staff
---
Students: Have you thought about volunteering abroad?
As an alternative to studying abroad, students are spending two to four weeks volunteering in remote villages in foreign countries, helping undeveloped communities by building sustainable infrastructure, teaching English, and working to protect endangered species and their threatened habitats.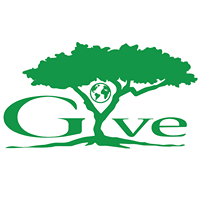 Growth International Volunteer Excursions (GIVE) offers this opportunity to travel the world and experience different cultures and countries, while also making a positive impact while volunteering. GIVE volunteers can help to empower local villages in Nicaragua, Tanzania, Thailand and Laos. 
"After working with these remote communities for years, GIVE has built multiple schools and water tanks out of plastic water bottles, taught conversational English to thousands of children, helped to save more than 30,000 sea turtles, and assisted the rescue of countless moon bears and elephants from poachers," Alexa Smith, GIVE global engagement specialist, said.
In addition to helping make a difference, volunteers have the chance to participate in cultural and adventure activities, including overnight safaris, trekking with elephants, language lessons, traditional cooking lessons, sand-boarding down an active volcano, scuba diving, snorkeling, swimming with dolphins, surfing, cave exploring and more.
Learn more about GIVE Thursday, Aug. 31, in Thompson Student Union 2562. Information sessions will take place at 9:30 a.m., 10:15 a.m., 11 a.m., 11:45 a.m., 12:30 p.m., 1:15 p.m., 2 p.m., 2:45 p.m., 3:30 p.m., 4:15 p.m. and 5 p.m.
For more information, go to givevolunteers.org or contact smith at lex.givevolunteers@gmail.com.