Slice it up: New pizza eatery to open
---
The University of Toledo is getting a new dining option in the Thompson Student Union this semester. Oath Pizza will open soon.
Founded in 2015 in Nantucket, Mass., Oath Pizza has become a popular destination for pizza lovers in Boston, New York and Washington, D.C.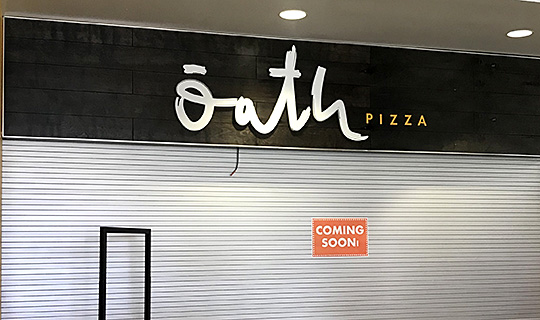 Its newly established partnership with Aramark, one of the largest food service providers in the country, will allow Oath Pizza to serve students products made without hormones, artificial preservatives or antibiotics.
"UT Dining continuously strives to offer options to the University community that are fresh, innovative and exciting," said Gary Casteel, resident district manager for Aramark. "Whether it be through the all-you-can-eat dining halls or through a robust mix of retail offerings composed of national brands and local concepts, we strive to ensure we meet the demands of our diverse clientele."
UT is among the first universities to open an Oath Pizza on campus this year along with Auburn University, University of Minnesota, University of South Carolina, Campbell University, and La Salle University, according to Casteel.
Oath is the only pizza restaurant to receive Humane Farm Animal Care's certified humane seal of approval. And it supports its employees, guests and the local neighborhoods by donating a portion of proceeds from its restaurants to hyperlocal causes and organizations.
The restaurant serves up a variety of specialty pizzas: Check out the menu. The UT location will carry most pies except the breakfast pizza.
"Whether we are students studying for an exam, professionals preparing for a big presentation, or recovering from surgery, our eating habits directly impact the energy and focus needed to reach our everyday goals," Casteel said. "Discovering and choosing the right food propels us forward, helps us succeed, and keeps us healthy."