Students: Sept. 9 deadline to register for free sustainability conference
September 6, 2017 |
UToday
By Staff
---
A conference titled "Student Sustainability Leaders: Networking Our Future" will be held Saturday, Sept. 23, at the University of Dayton's River Campus.
All disciplines of students are invited to attend the free event, which is presented by the National Council for Science and the Environment and its Ohio member colleges — The University of Toledo, the University of Dayton, Oberlin College, Ohio State University and the University of Findlay.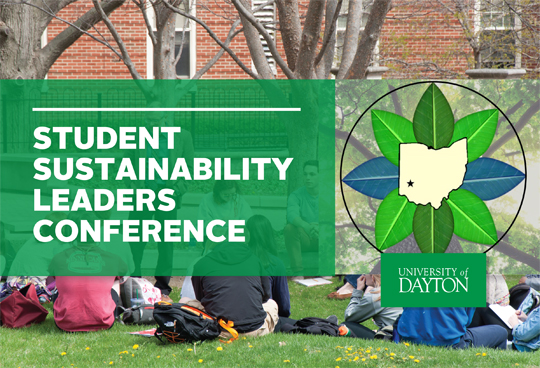 The conference is designed to support student sustainability leaders in research and career development.
Representatives from nonprofit organizations, private companies and government agencies will have booths at the event and participate in panel discussions. Topics to be covered include Ohio environmental issues, successful sustainability practices on campuses, and finding internships.
"This is a great opportunity for undergraduate and graduate students interested in sustainability and the environment to come together to hear peers discuss their work, to present their own research posters, network with other students and professionals, and learn about careers and internships in the field," Dr. Timothy Fisher, professor and chair of environmental sciences, said.
Students who attend the conference will receive a free one-year membership to the National Council for Science and the Environment.
Saturday, Sept. 9, is the deadline to register for the conference.
For more information and to register, click here.