Support the cause: Donations requested for annual banned books vigil
---
There will be no lions, tigers or bears at some schools and libraries this year — oh my!
The Wonderful Wizard of Oz is just one of hundreds of books that have been challenged and banned throughout history; a fact that Dr. Paulette D. Kilmer is working to change.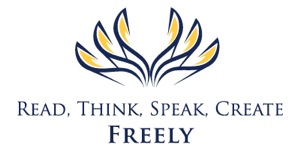 Returning for its 18th year, The University of Toledo's Banned Books Vigil promotes the right to read, speak, think and create freely.
Kilmer, founder of the event and UT professor of communication, is soliciting challenged book donations to be given away at the daylong vigil starting at 9 a.m. Thursday, Oct. 1, on the fifth floor of Carlson Library.
Become a "Champion of Freedom of Expression" by donating The Absolutely True Diary of a Part-Time Indian, The Perks of Being a Wallflower, Looking for Alaska or any title listed on the American Library Association's website at ala.org/bbooks.
Champions will be recognized by having their names appear in front of the titles they purchase and be announced as the novels are given away.
Interested donors can visit the Barnes & Noble University Bookstore or contact Colleen Strayer at 419.530.2516 or toledo@bkstore.com by 9 p.m. Monday, Sept. 21. Cash donations also are welcome.
For more information, contact Kilmer at paulette.kilmer@utoledo.edu.